Finally, i went Bangkok for a 4day 3nights trip with boyfriend early this month!
Been dying to go that much that i actually made a little wish at one of the chance, forgotten it was birthday or at a wishing well hoping to at least go BKK or Taiwan this year!
Then, one fine day in Sep, bf was saying he needs to clear leave. So i suggested overseas trip!
Next morning i went on to office com to search for flights & surprisingly TigerAirways only cost $202 each when flying is less that 1month's time!
So within that week we settled our flights & hotel! It was such a fast decision, so surreal.
My virgin airplane trip of 22 years, first time leaving home more than 2 nights. DON'T LAUGH! COS I'M A MUMMY'S GIRL.
There was a drama for our flight bookings but glad everything was settled.
I'm just too good with my emails!
Beware: Anal email-shooter customer here.
So the trip was birthday present for the boy!
Wanted to spend his bday there but school is too hectic i can't afford to pon.
On his actual day I went to book cake during lunch, went to attend class, rushed off early to pick up cake, rushed home to grab luggage & rushed to bf's house. Was couple of mins late but i tried my best! How effort can i not be!!
Caught a nap at his place & that very morning before i can sense it getting real, we were at the airport!
So happy. Too happy!
Went for breakfast before checking in cos we were too ganchiong & reached too early.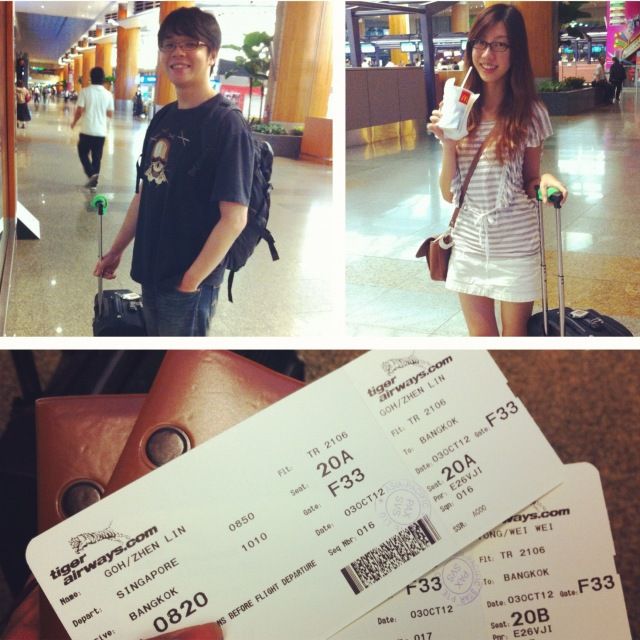 Was exploring Terminal 2 till we was almost late in boarding. Haha.
Got a window seat! (And a yellowish naked face)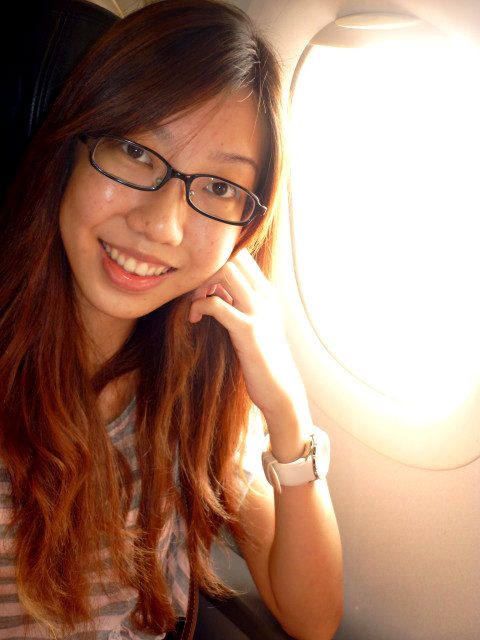 Boy i like your nose! Vai euu shoooo handsum ! LOL!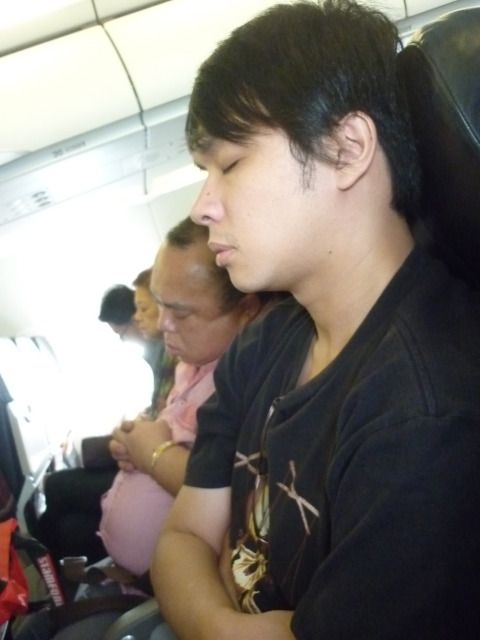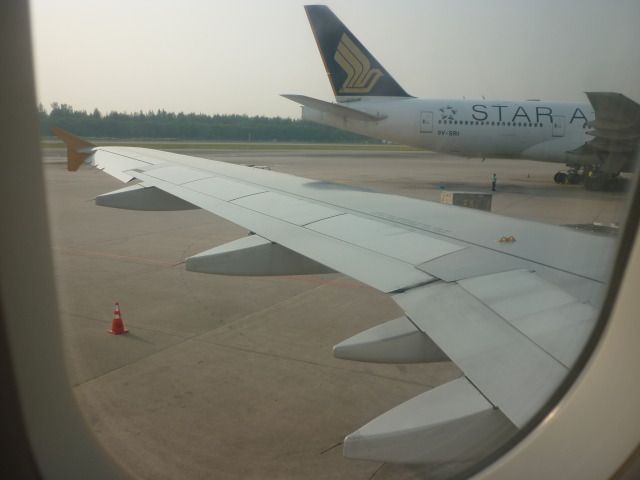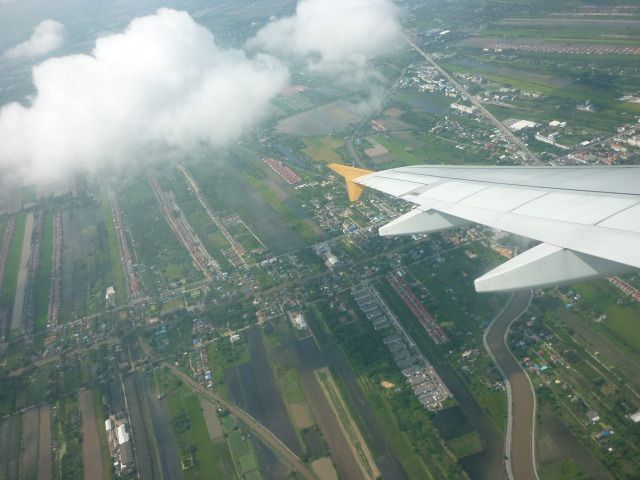 And so, we reached!!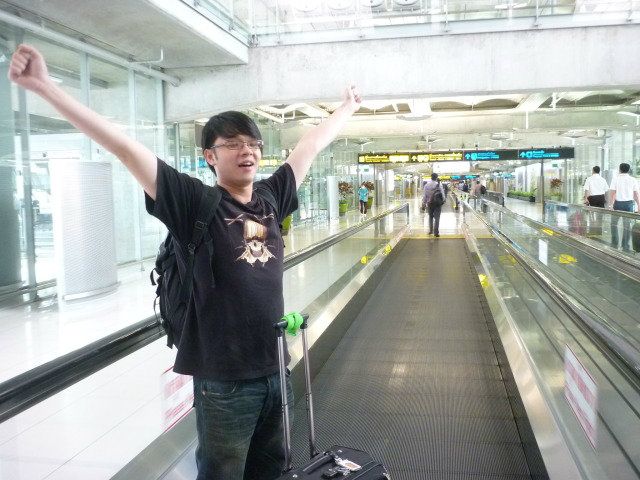 Took the airport transit & then mrt to our hotel!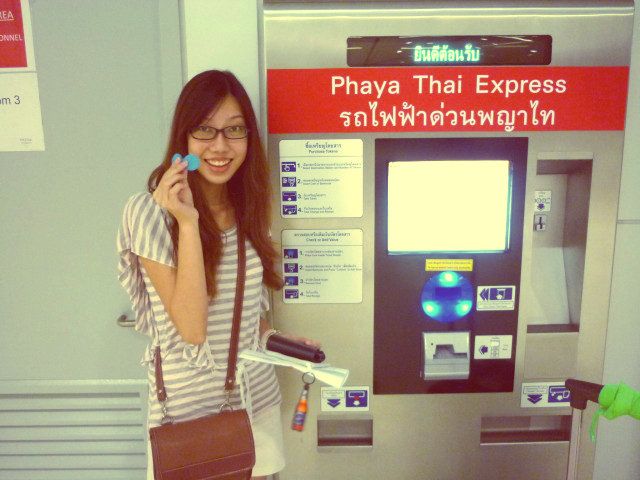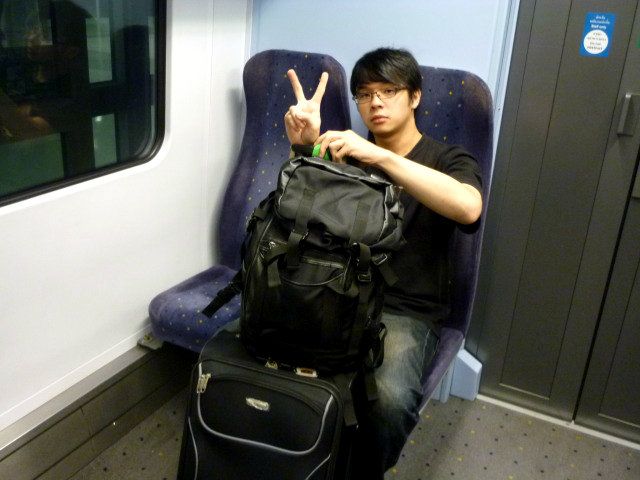 I am just too good of a travel partner!
I googled & asked around all informations, get it recorded in a paper. And with that piece of paper, we managed to get our ways to hotel, malls, all by train easily!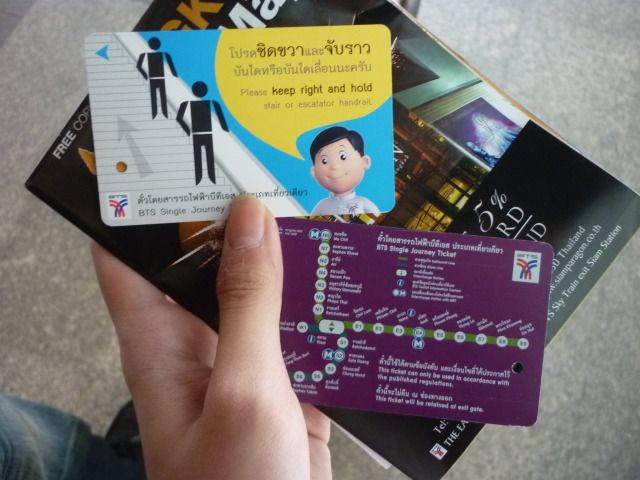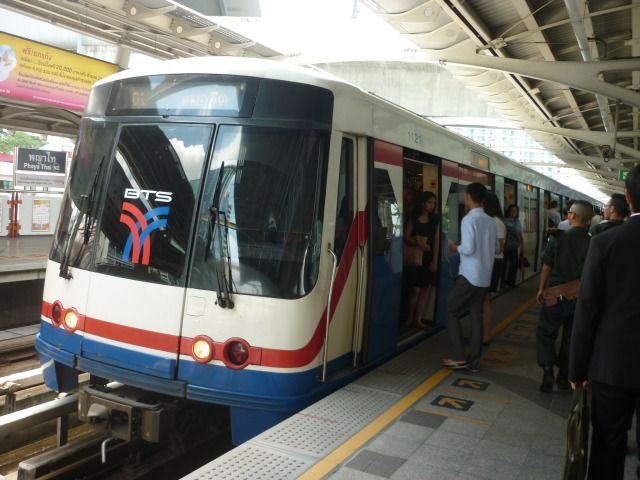 Stayed in Royal View Resort Hotel for the 3 nights. Only $47 per night.
A 3 star hotel, simple lobby & cafe, very helpful & friendly staffs & very clean in my opinion. Decent enough to stay in and most importantly no creepy feeling! I refused to stay in Baiyoke for the building & interior is too old & creepy!
One plus point is they allow us to early check in! Check in time was supposed to be 2pm but we reached as early as 11plus.
Our hotel is situated at a small alley, but luckily still not consider secluded. It has a street of street market, live band seafood bar, few drinking bars & late night massage palour, 2 shopping malls & mrt right at the main road!
To Platinium Mall/ MBK, Chatuchak is just within 2 to 5 stations away.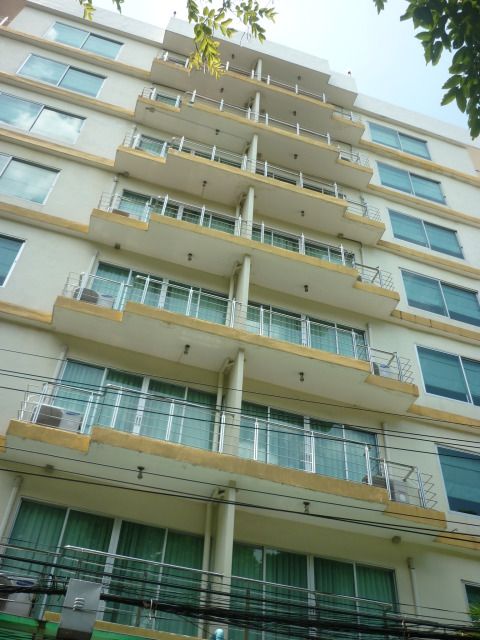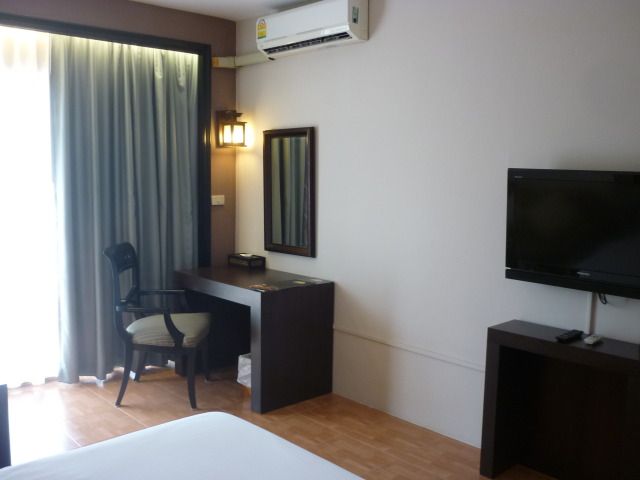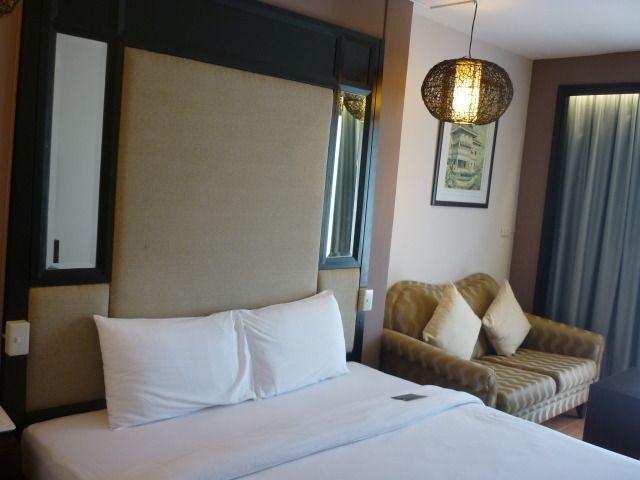 Our balcony view!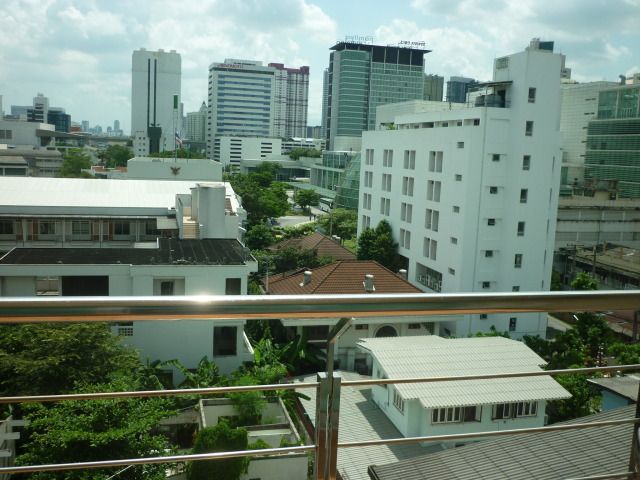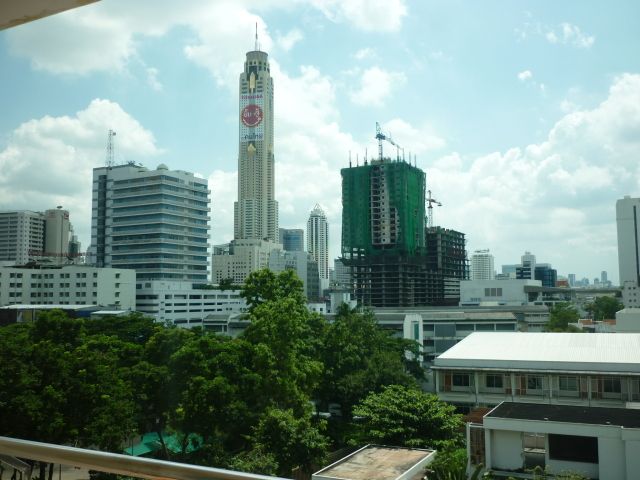 Rested awhile, prepared ourselves fresh up again & off to lunch & Platinium for shopping!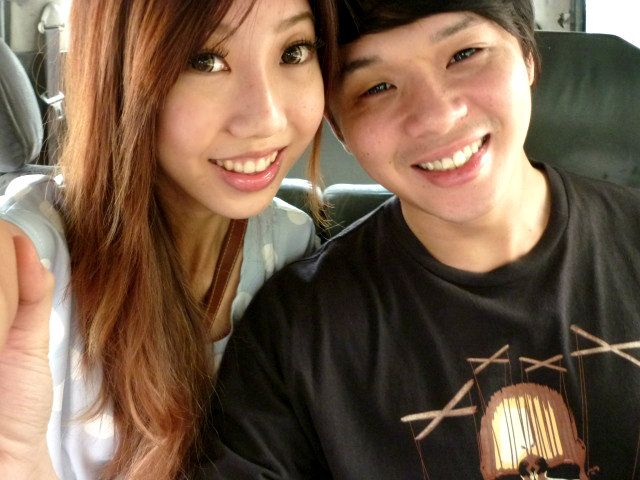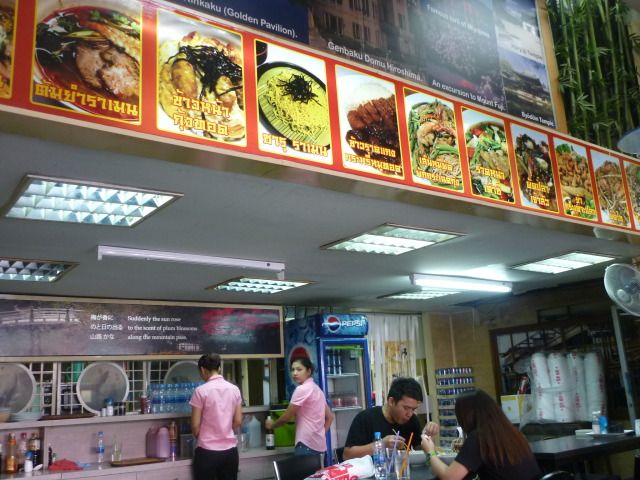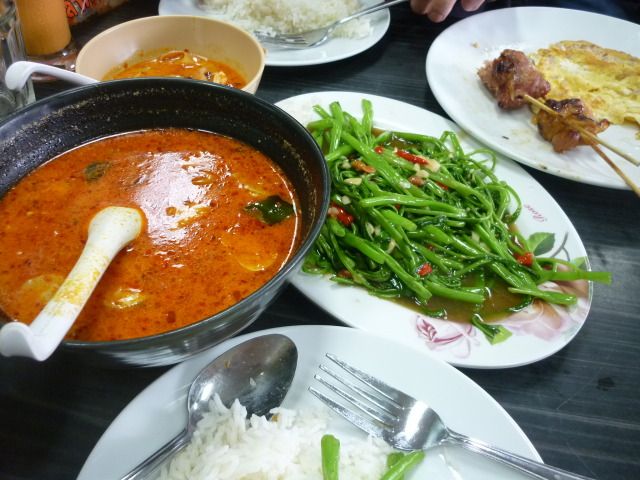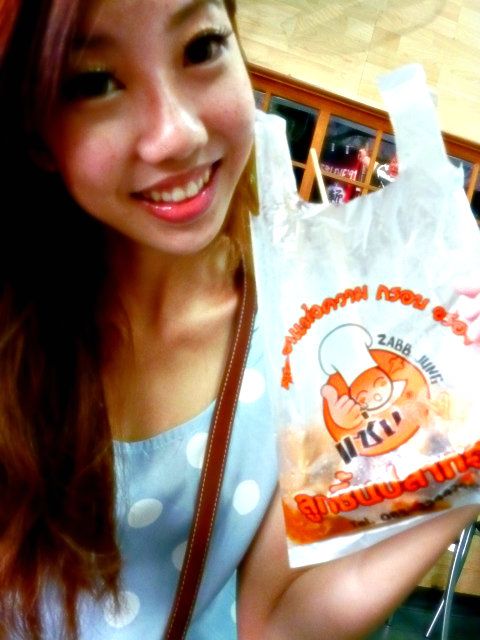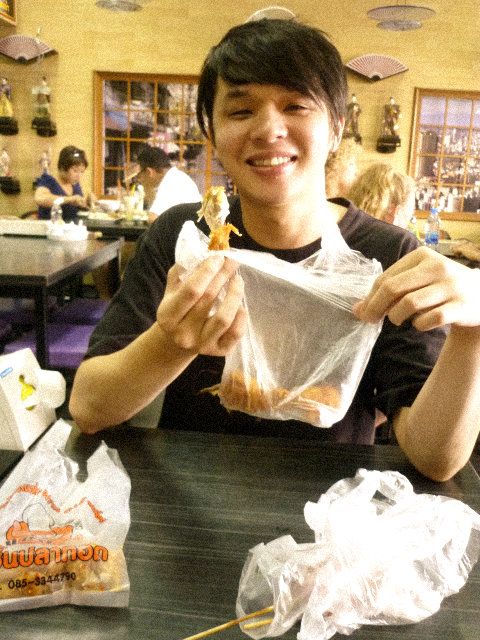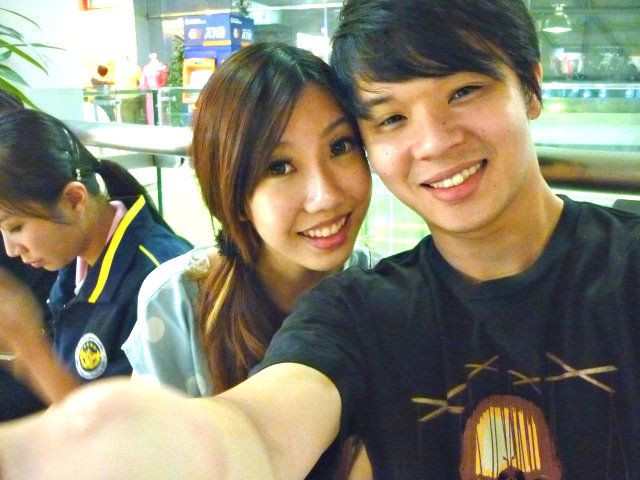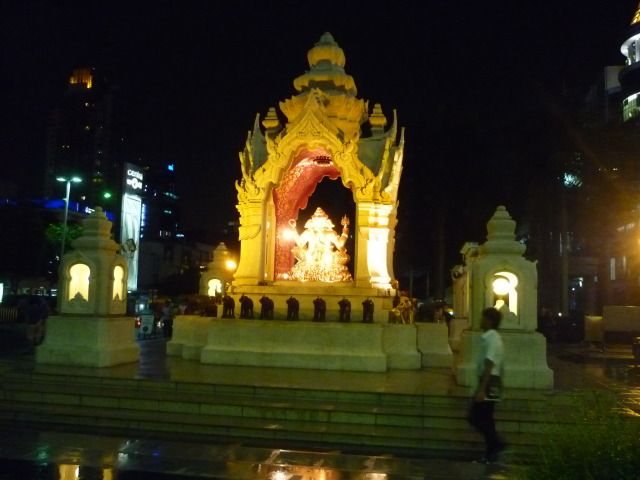 Dumped our loots at the hotel, get changed & off we go to the nearby live band bar for some dinner!
Every single meal is just beer beer and beer. Out on the street will be Thai iced tea & coconut. Non-stop!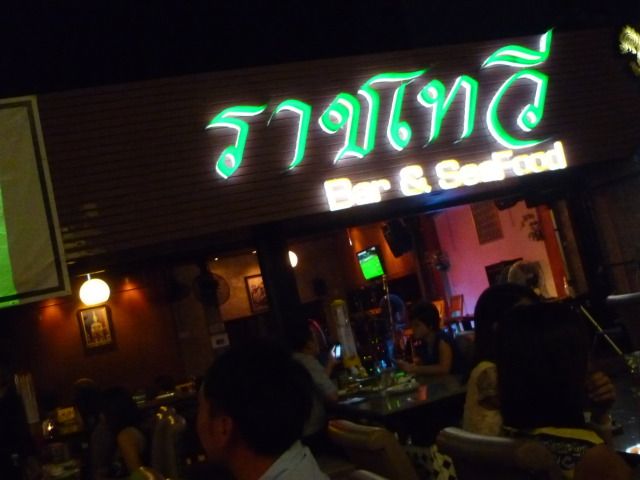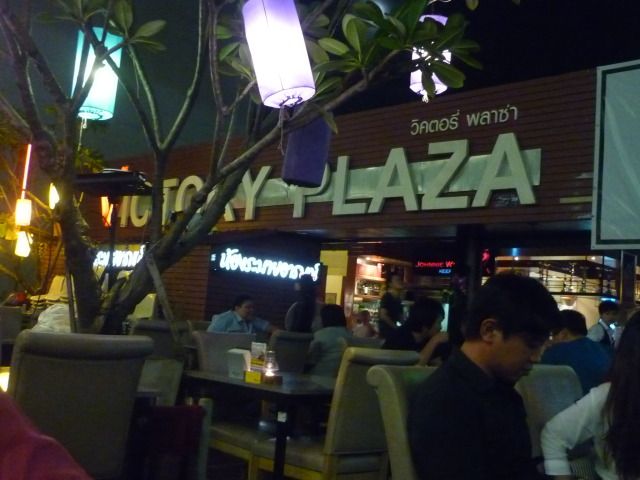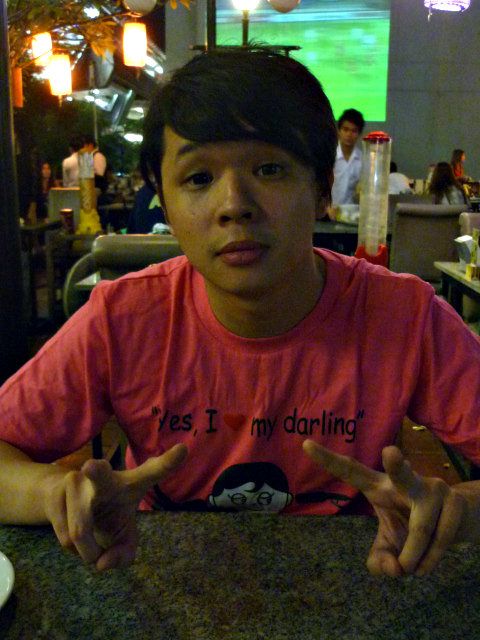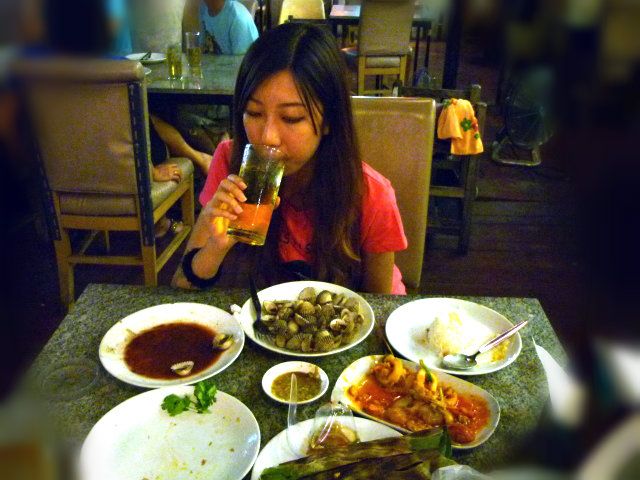 "Yes, i <3 br="br" darling="darling" my="my">"Yes, he's my sweet"3>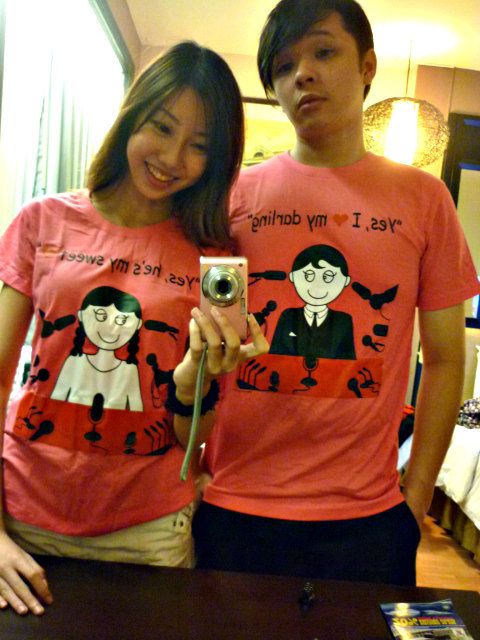 Ended the night with Thai massage!
Next day took the train again to Paragon for Naraya spree, then to Platinium day 2!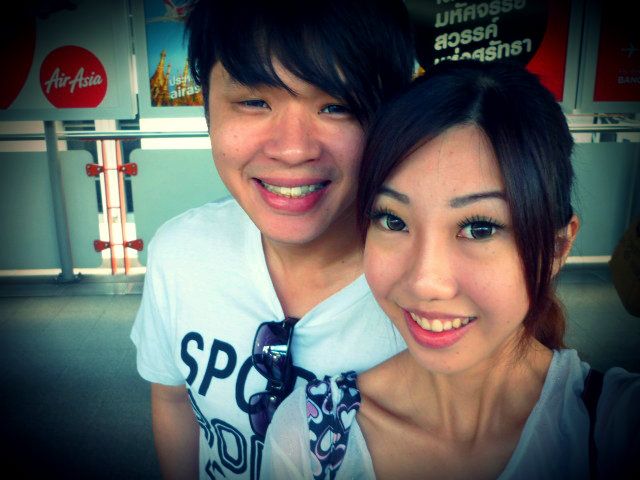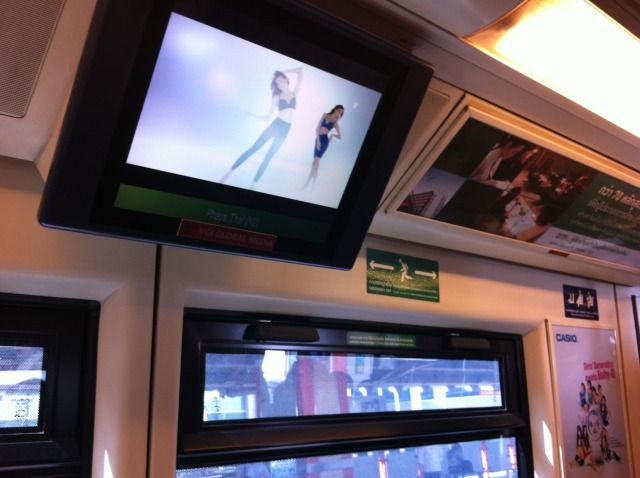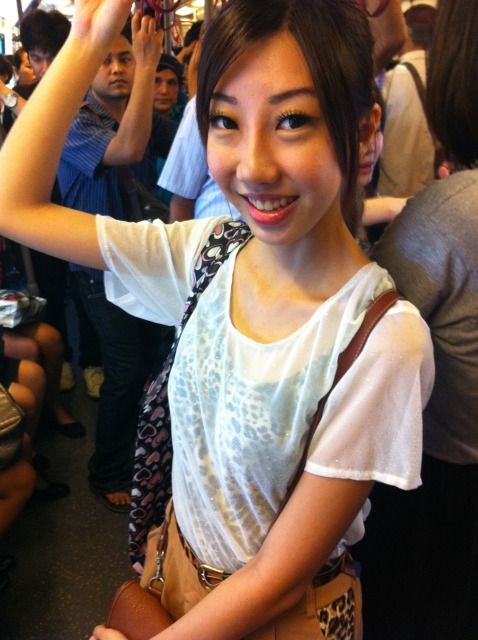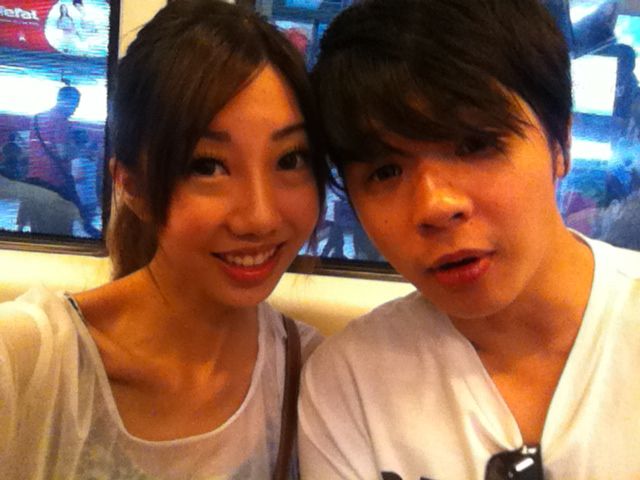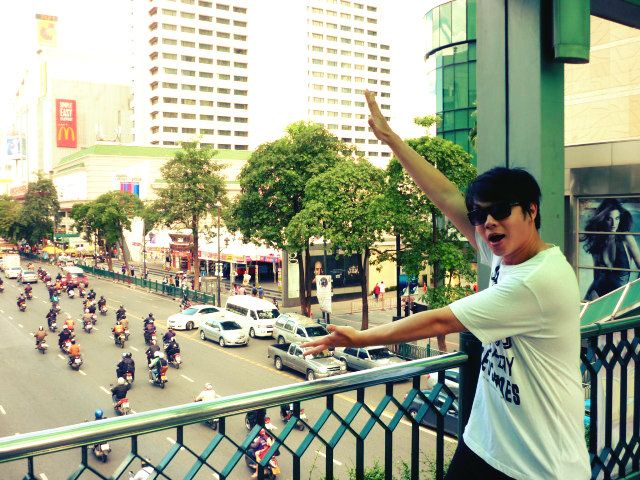 Took Tuk-tuk from Platinium to Baiyoke Sky for their 79th storey for dinner!
Was kinda being ripped off for the Tuk-tuk for it was freaking near. But it was drizzling & we were with bags of stuffs so we took the ride for the experience!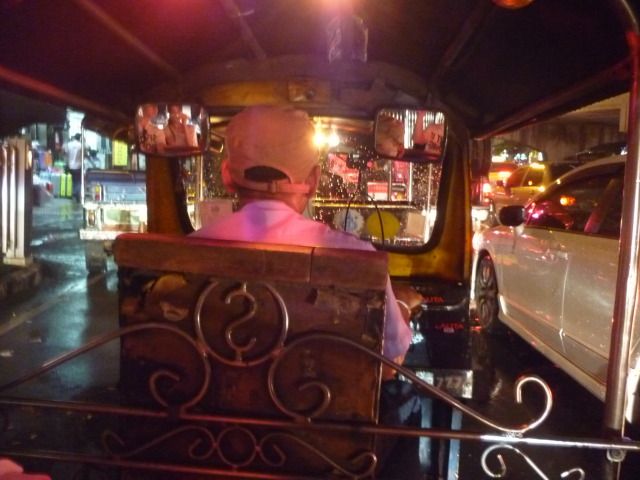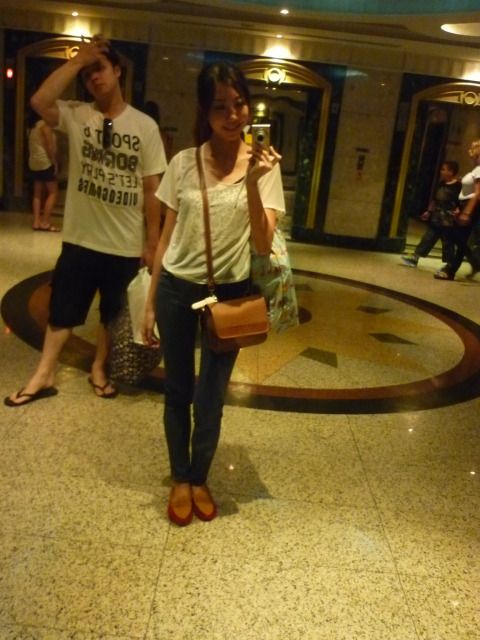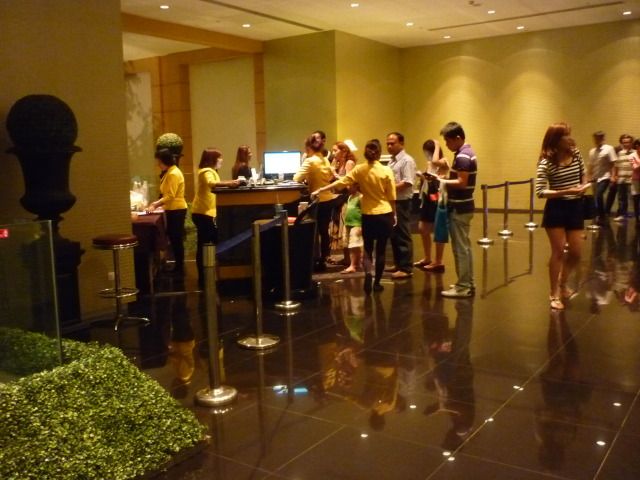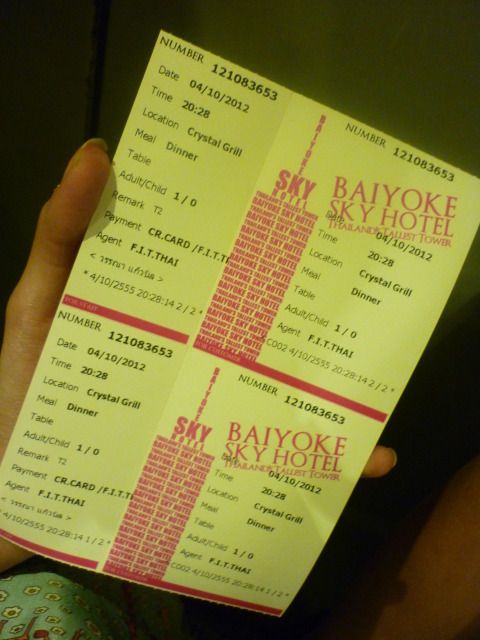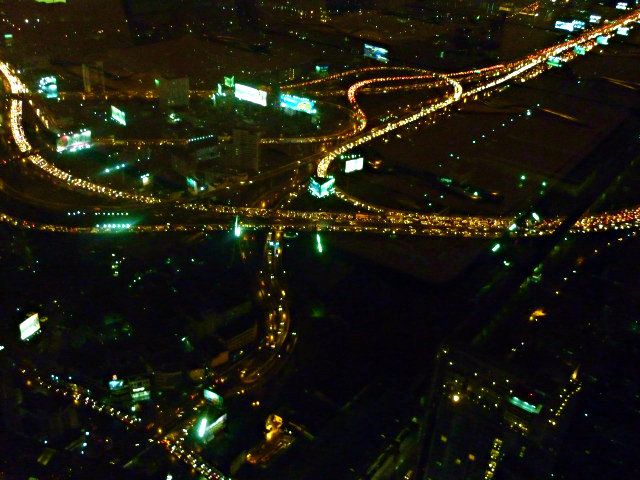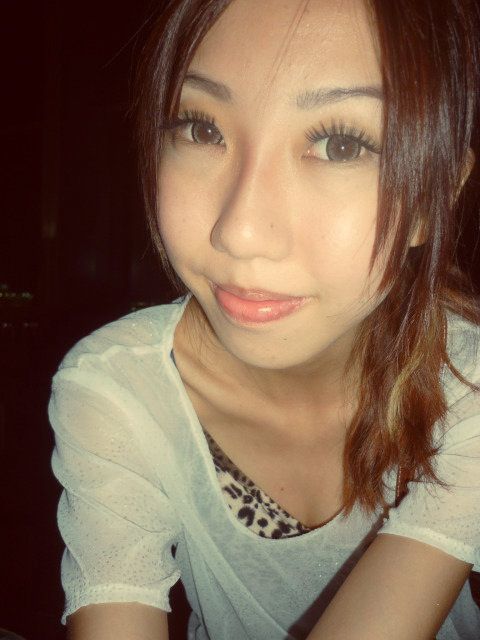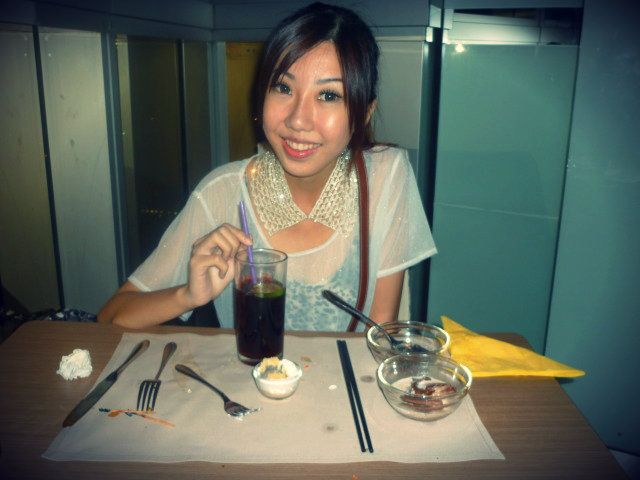 We found this measuring height giraffe outside the hotel & guess what!
We grew tallerrrrr! I'm like 170cm & bf is 180cm!
Come on agents, i have proof! (i hit the 169cm spot ok!)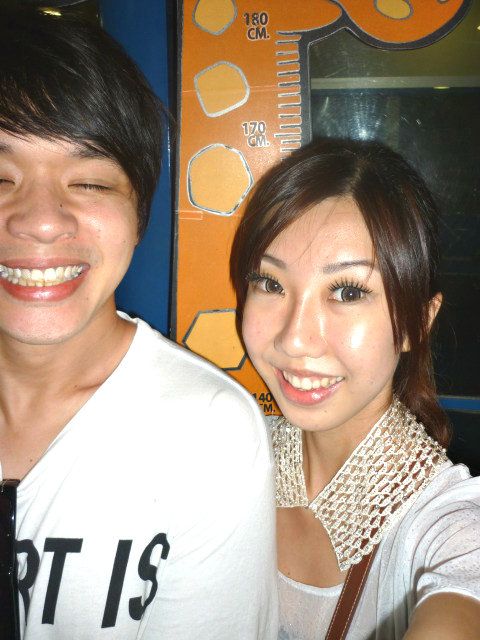 Hahahaha, Of cos that wasn't accurate. I'm still 165cm only :(
Went back hotel to unload stuffs, being super vain us we changed again & out to another bar nearby.
Had these.... & yeah, i was semi gone! Went into 7eleven drama-mama with the storekeeper cos he refused to sell me alcohol after 2am. So I dashed across the road back to the bar to get another beer back hotel. LOL mad!!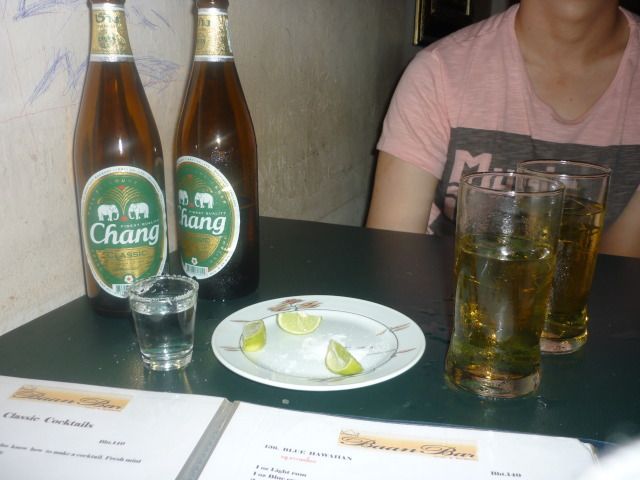 No pics after that! You won't want to know what happened after. LOL LOL!
End of day 2.
Will continue day 3 & 4 in another post! :)