Did a small role for Point Of Entry's season 3 in episode 16 two months back!
No dialogues but we served quite an important 'supporting' casts. So we ain't kale-fares according to the directors!
I was called up only two days before the shoot, knowing it's going to be a long 9hours shoot on a Wednesday night!
Call time at Mediacorp was 5pm so i rushed off from office, cab uncle was like: 去拍戏啊 ? 你很漂亮一定会做大明星!
Before i alight he still say : 拍戏顺利啊!
So sweetttt!
Reported at the Wardrobe unit, then to Makeup unit..... then boarded the bus to location.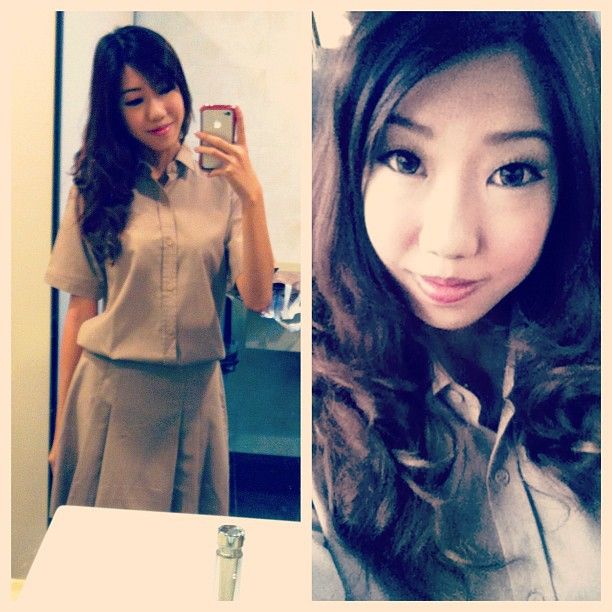 Bumped onto Sabrina (miss singapore contestant) at the makeup unit, so coincidental cos we were still texting each other just hours before!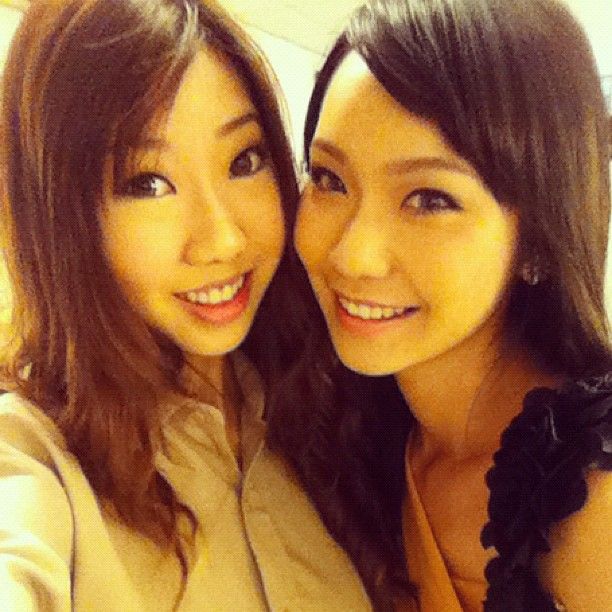 I brought like half the 'mama shop' along with me in case anyone hungry i have some food!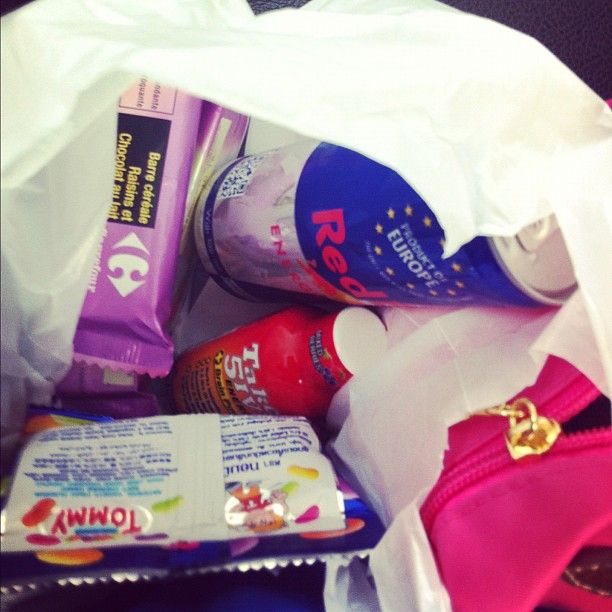 Some exclusive behind the scenes......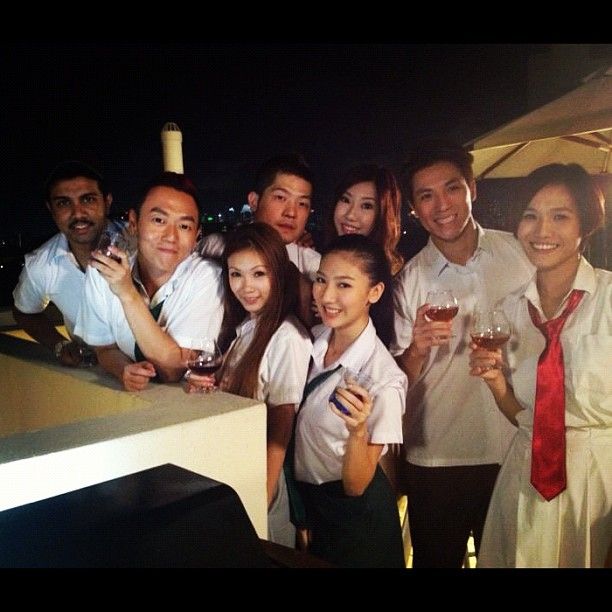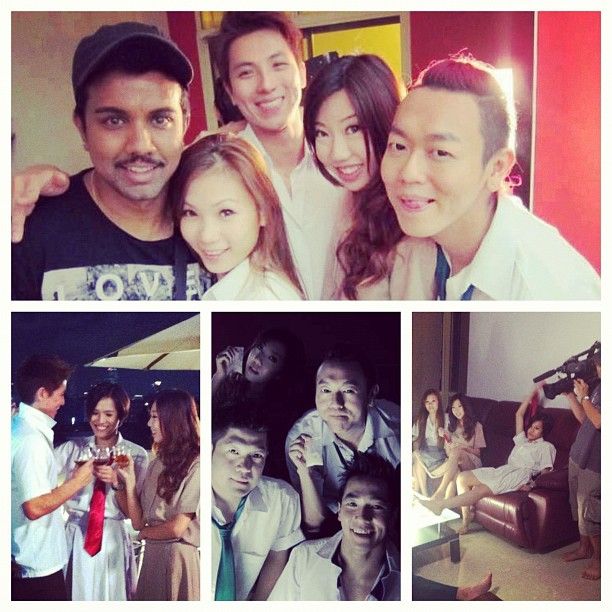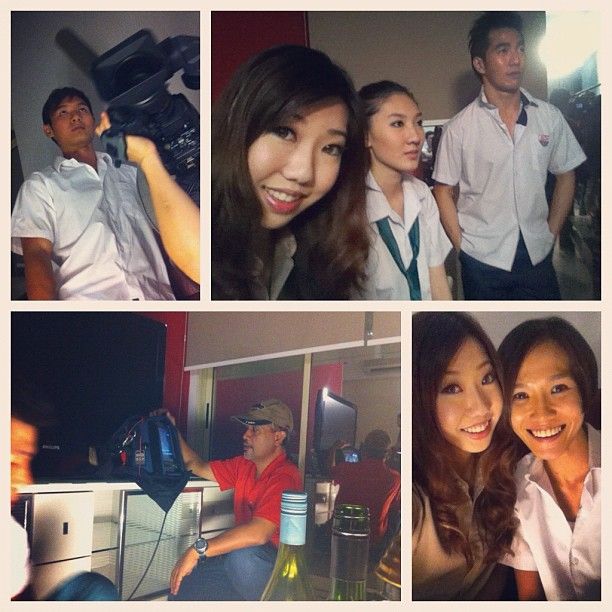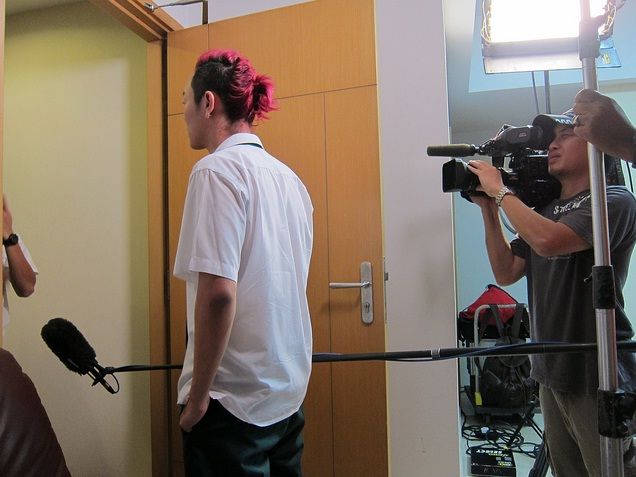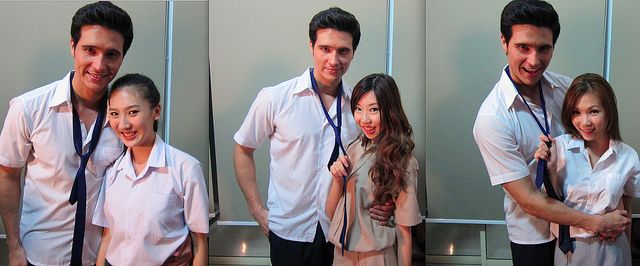 So we had a meal break in the midnight before we continue again.
Finally wrapping up & we camwhore again at 3am?!?!?!!!
Why all so handsome & pretty one huh!!!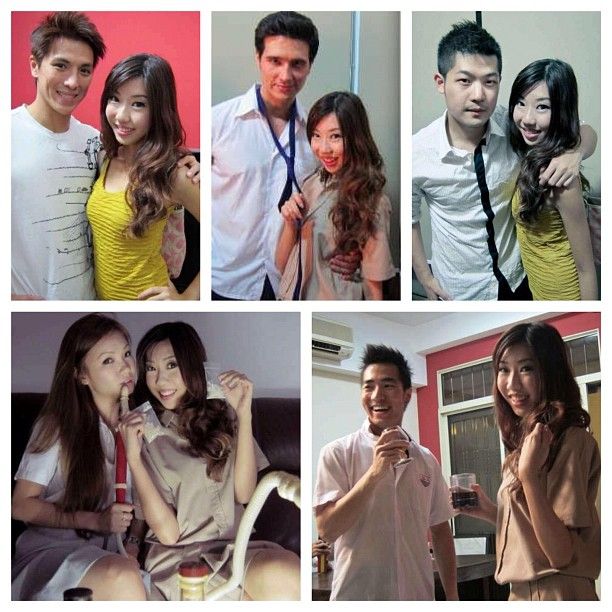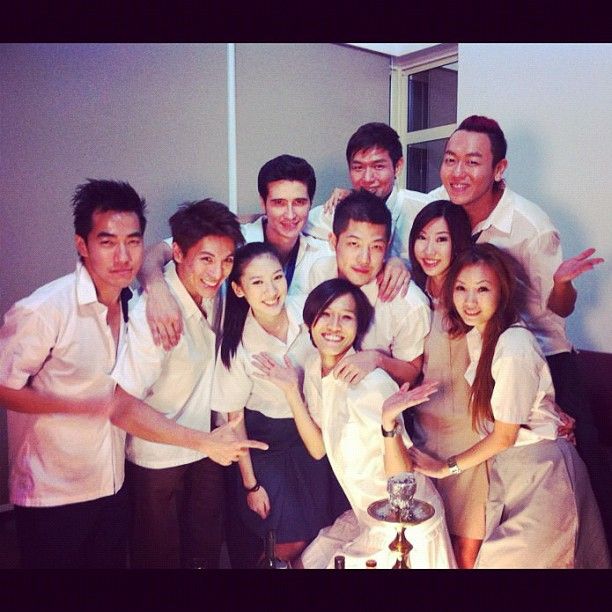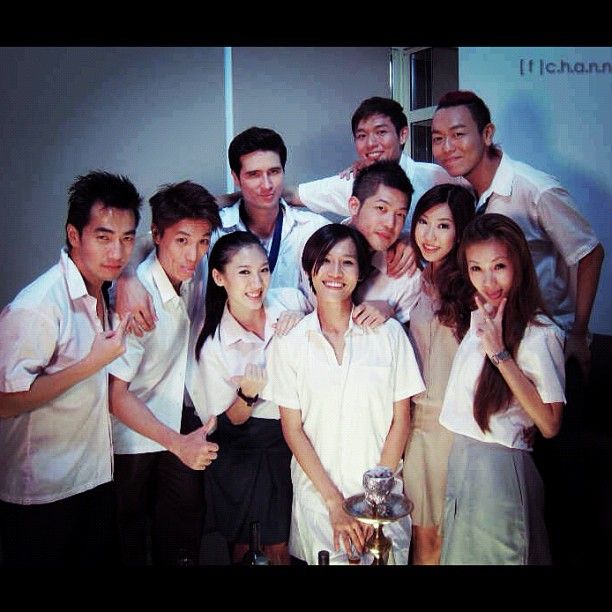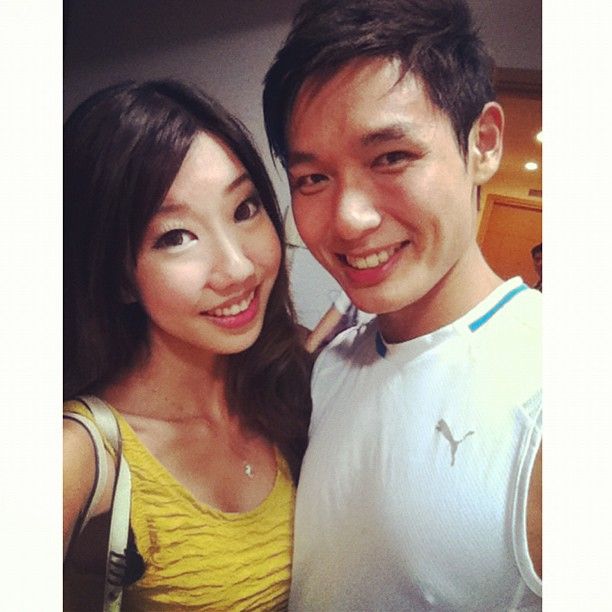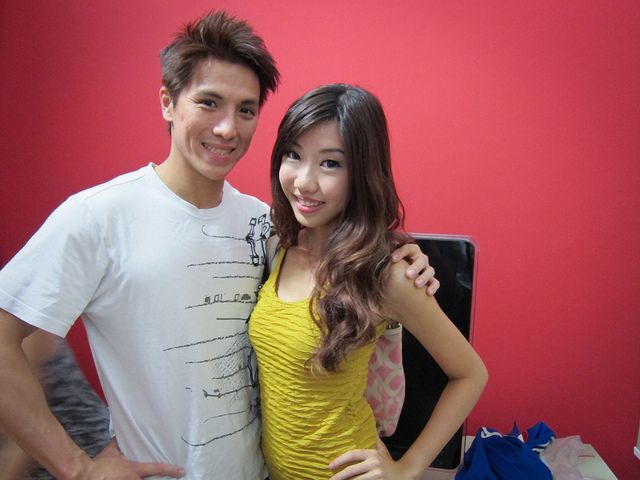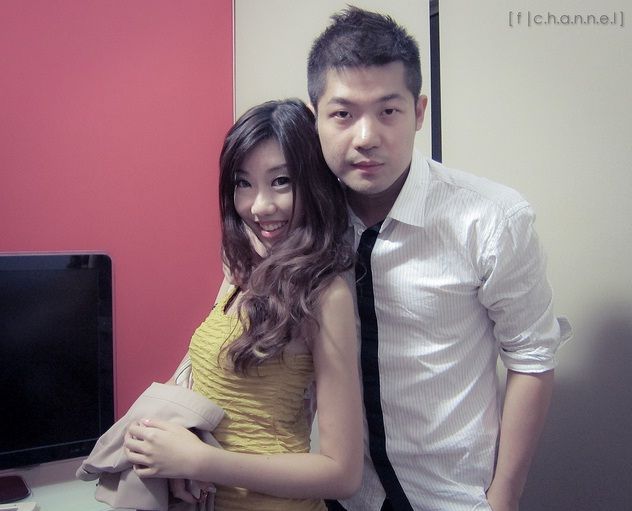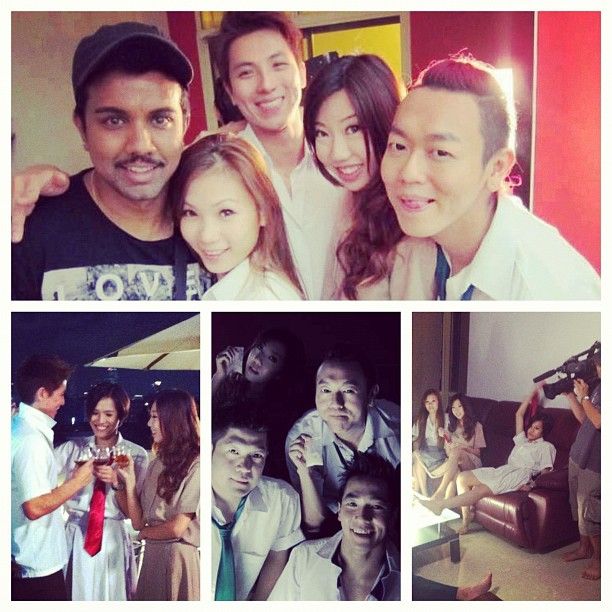 These people are way too funny. We all opened a group chat with a title of "Sex & Drug party" & was saying that we cannot lose our phones if not police sure track us down! Haha!
Glad to learn quite alot from the experienced casts, things like how to 借位 (fake positions for kissing/ making out scenes), substitutes items for certain props, conti scenes, camera angles.
YES, ALMOST HAD KISSING SCENES but after some mutual discussions we agreed on making-out instead. No diff lah i know, just that i'm afraid my bf & parents will heart attack upon watching my debut!
Anyway, i played a really bad girl role (look at the title & the photos and you will know!) so they'll sure get heart attack too. Confirm! LOL.
Point Of Entry S3 debuting on Nov 2012, but i'm only zooming past the screen in the epi 16, probably around March 2013!
So longgggg i knowwww!!