Jawed Habib
is a newly opened one stop Hair Salon, Manicure & Waxings, with a cosy corner for all genders to enjoy the time spend in the saloon. The females can spend half a day in the saloon for a top to toe grooming doing the monthly hair, nails and waxing maintenance while the guys can have a haircut & enjoy a coffee at the at the cosy coach!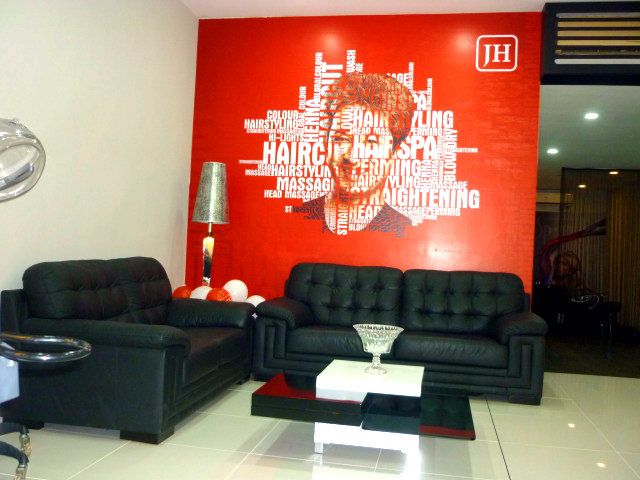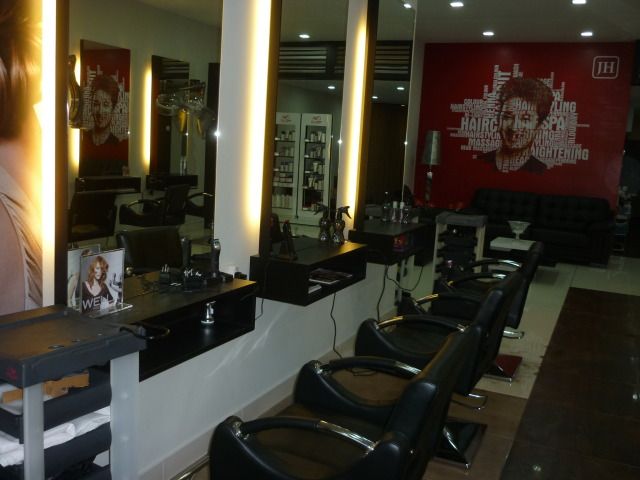 Recently i was invited over for a hair makeover!
Upon reaching i saw this,.....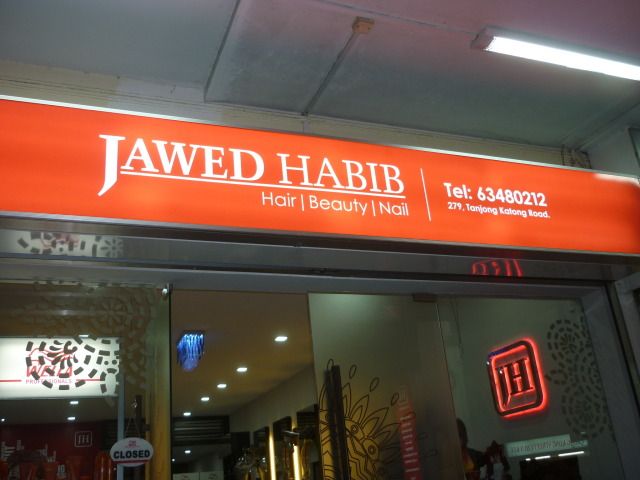 Like you, i went "Huhhh. Did i get the right place anot!" Hahahaha.
Jawed Habib
is one of the leading Hair & Beauty salon chains in India. The company currently operates more than 350 outlets across 21 states and 90 cities in India.
The company is promoted by Jawed Habib, a renowned Hair Expert who started the comapny with a vision to provide quality hair styling and beauty services to the wider populace of the country.
People, please do not be judgmental just because the salon is an India based, or have an Indian name.
Don't worry for you will get awkward hairstylist or hairstyles because their leading stylist is a chinese!!
(NOT TRYING TO BE RACIST HERE, I AM PURELY ON MY HONEST & SINCERE OPINION KNOWING MOST PEOPLE OUT THERE WOULD SURELY BE CONCERNED ABOUT IT !)
So anyway, Denise saw my hair & she was literally shaking her head when she saw my dried dying hair!
It probably looked ok & perm looked nice too because i was so paiseh myself knowing that my hair quality is so bad, i am shy letting the hairstylist see, so i tonged my hair that morning & spammed lotsa leave on treatment before heading to the salon. LOL!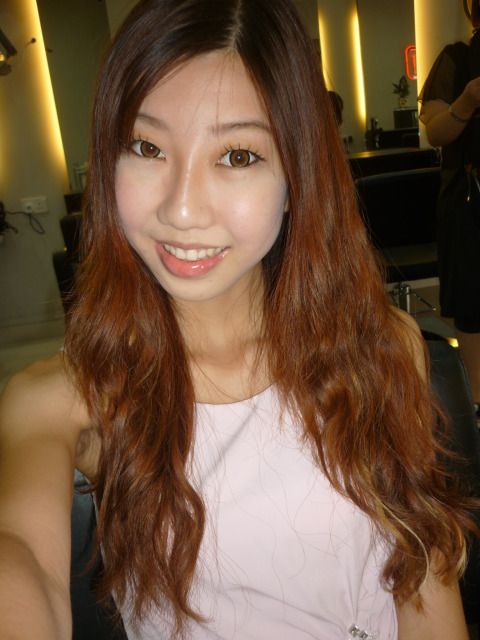 So to my rescue, she recommended an Overprocessed Treatment whereby it consist of 4 kinds of treatments (Keratin, Protein, Shine & Moisture).
Treatment is very important especially if you're someone who sets hair & dye frequently. Each time you dye/rebond/perm 40% of nutrient is gone. How many 40% can you afford to take away without replacing?
That is when the hair starts to lose its shine, dried up, breaks and cause split ends.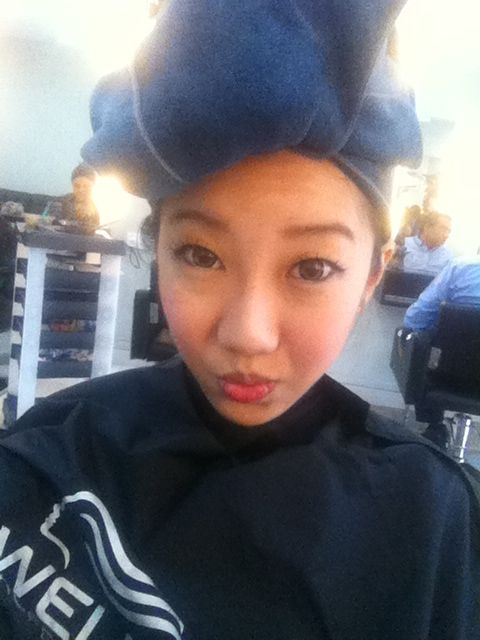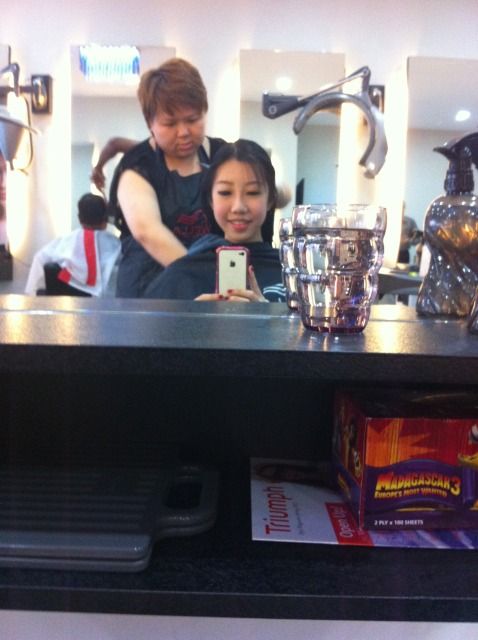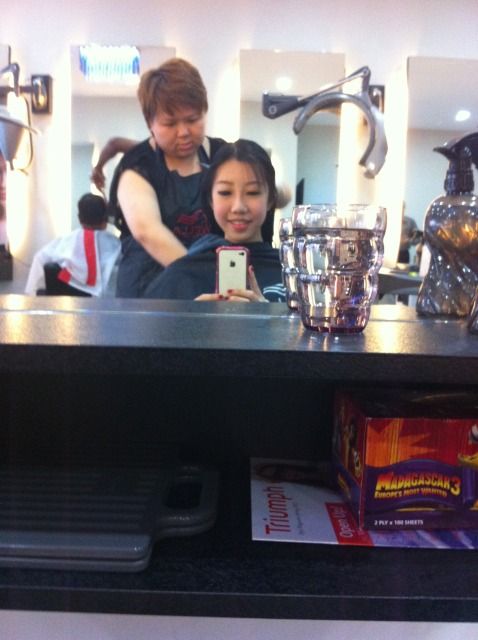 Then, Denise decided to change my curls to another new curls called the Korean perm!
Sounds good, for a moment i thought i would look like Hyuna! Hahahaha.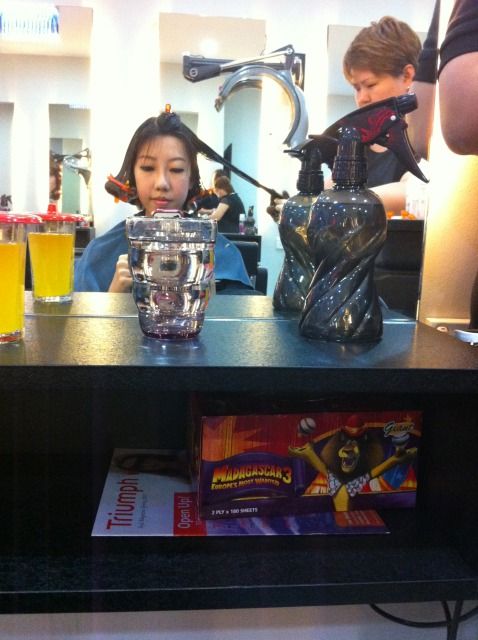 This is a very special kind of perm which does not require rollers.
Ok, the orange thingy you see is NOT a curler itself. It is made up of 2 pieces of plastic & a clip!
So it means you can roll the hair to a bigger or smaller diameter depending on how you want the curls to look like! Like a cool huh!
Best of all it does not require heat. steaming is only during the last 15mins or so.
Definitely not harmful to the hair as compared to any other direct heats!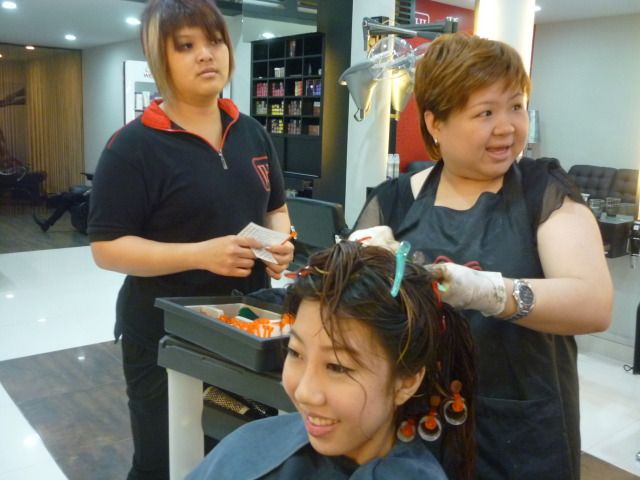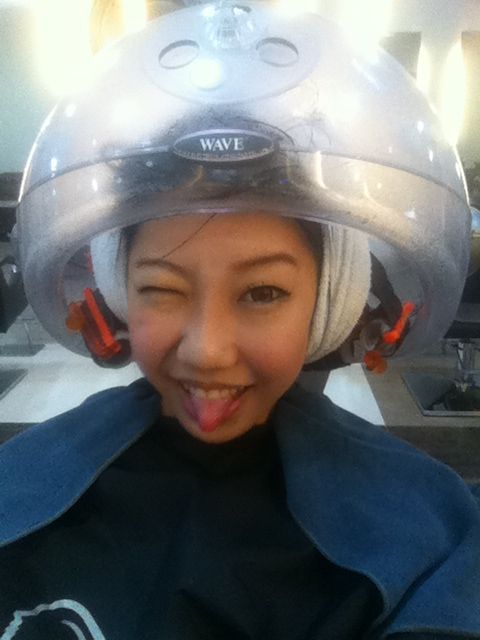 So i'm done!!!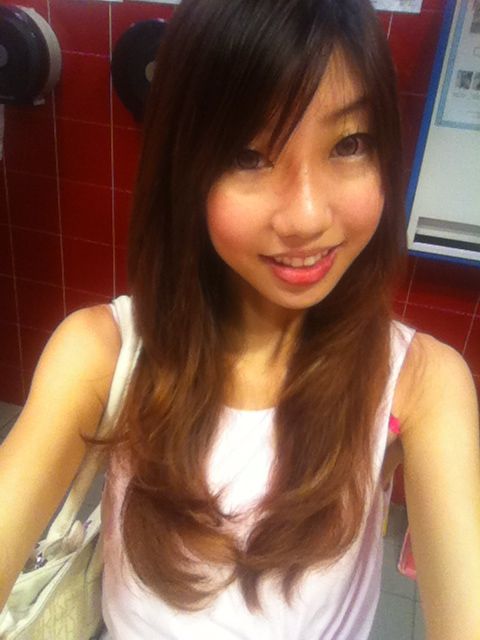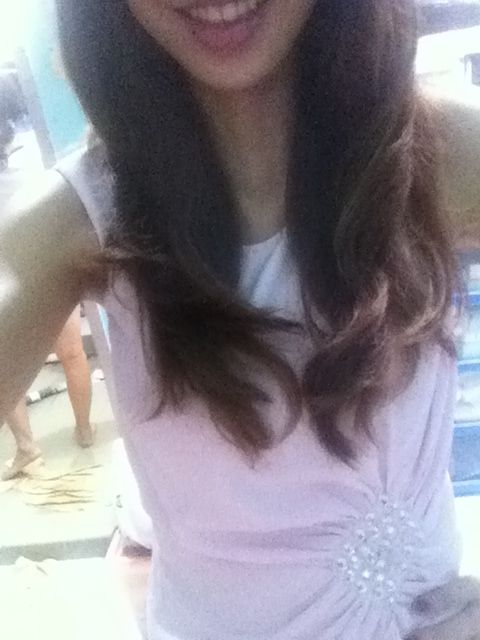 Many commented i do look Korean & younger with this hairstyle!
After a few days, i went to tong again to get the ultimate chio (pretty) effect!
I tong like 10 secs each stash of hair, so not too bad huh!
I must say you need to blow or tong to get this effect. If not it will just be a slight S wave if you leave it to dry naturally.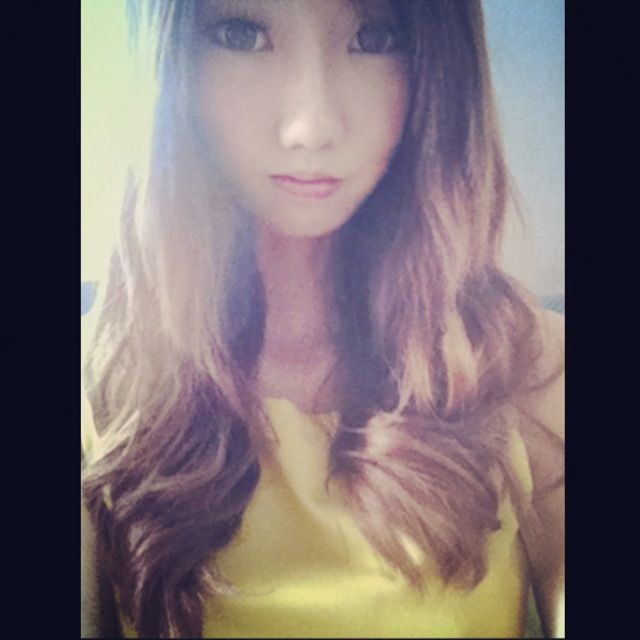 Happy girl must advertise for JH ! Hahahahaha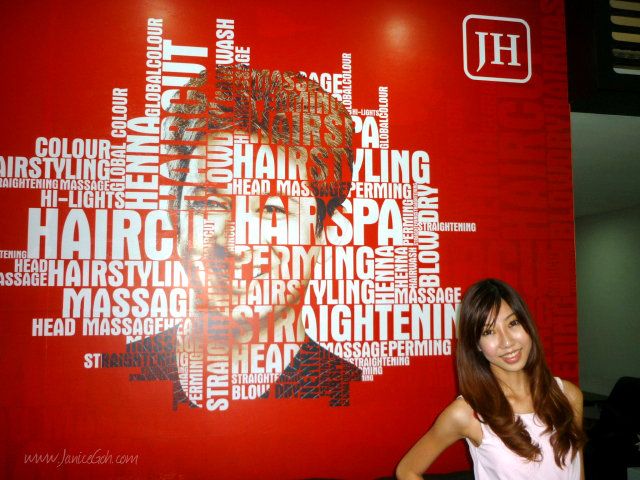 Thank you Denise (leading stylist) & Michelle (Stylist) for my hair's makeover, and taught me so many knowledge about taking care of my hair. I will learn and pay more attention to my hair now!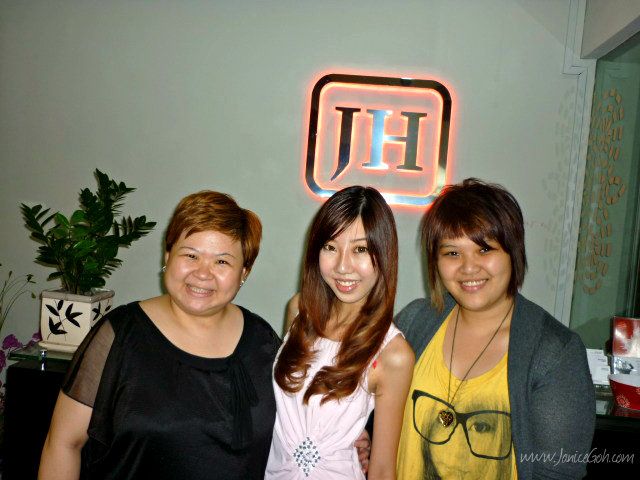 Last but not least, thank you Mr Vikram for having me here! So honoured to be able to be one of the first blogger to try out the wonderful service here.So grateful!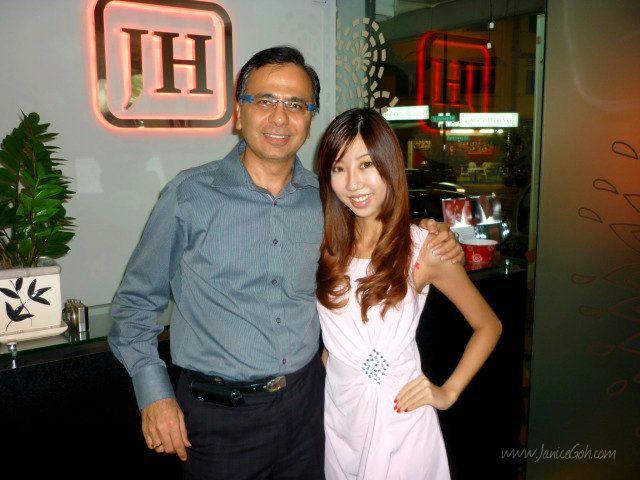 Their opening promo just ended, but as your delicate blogger, I managed to fight for some discount for you guys!
Do mention my name Janice or Janice's blog reader to get 10% off all and any services!!
Jawed Habib is located at:

279 Tanjong Katong Road,
Singapore 437062

Tel: 63480212
Email: info@jawedhabib.com.sg
http://www.jawedhabib.co.in/singapore/index.html