Did my nails at
Beautify Nails
last week again, if you had not know i've been with Venessa since CNY this year! So glad to have found her & I'm so fortunate to have her sponsoring me all these while!
I'm a nail addict, imagined how much money i have saved! Cannot thank
Beautify Nails
enough!
I've tried designs like cute, floral, blings, galaxy, crazy 3D 4D nail arts, and i seriously ran out of idea.
So randomly just flipped the Nail Max magazine & decided on this simply blue love.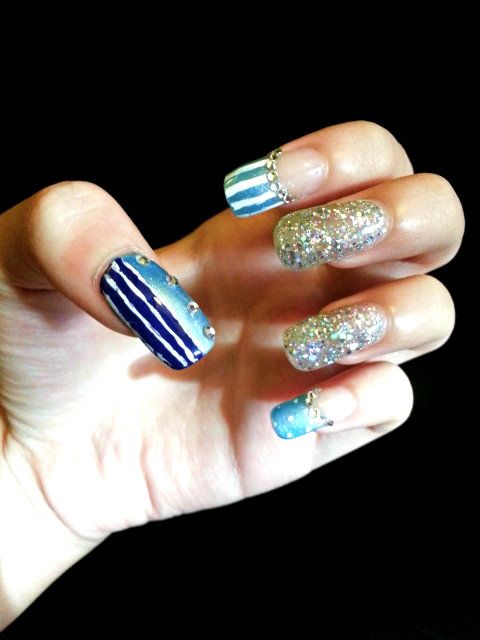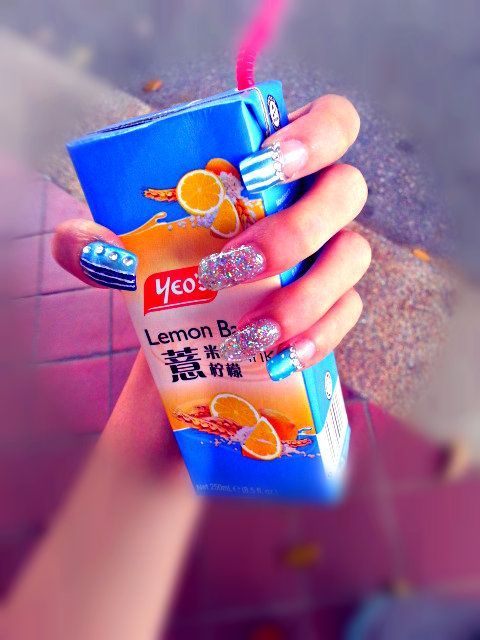 This set cost only $48 for the Gelish, nail arts & crystals!
That is so crazily cheap! I swear any Gelish nails with nail arts that cost below $50 is like a miracle, picked gems! LOL.
I can have friends doing a one tone Gelish for like $80, and seriously if you are one of them too, come Beautify Nails cos you can get an extension with $80 already. Don't anyhow waste money k!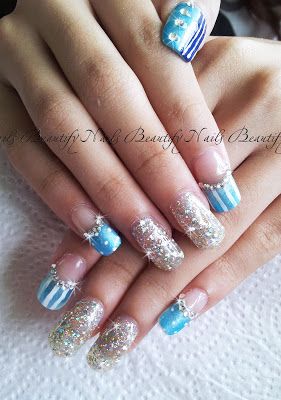 Must really go and look for
Venessa
to do nails becos she's just so nice, one of the nicest manicurist i've encountered! Imagine i last min book my slot with her & she still accepts me. I requested to come early morning she also ok.
In a nutshell, she is very easy-going and chatty, no need to scared any awkwardness for the 2hrs there!
And we realized we have so much in common, same age, bf also same age same patterns! Haha.
So how can i end without getting any promotions for you girls??
This Promotion includes of
1Tone Acrylic Sculpture Extension (worth $70)

Full Set Crystals As show on Pic Above (that is alot of crystals!!!)

Gel TopCoat (for long lasting)

Cuticle trimming
T&C*No Hidden Charge.
*Cash payment.
*Not Available to Home call Service.
*Valid From 1-30Novmber Only.
Hello, that's so reasonable please!! It will easily cost you $90 at other nail palour in town just for the extensions, let not say with crystals which will cost like 50cents each!
Take a look at Venessa's works here:
http://www.beautify-nails.blogspot.sg/
Manicurist : Venessa
HomeBase Salon
Bukit Panjang,Singapore
Also do Home-call Service.
Whatsapp/SMS 81127930 to Book Appointment.
Email : Beautify-nails@Live.com
for any enquires.
Good news to all! New Gelish colours arrived in time for Nov,
meaning more colour varities to choose from!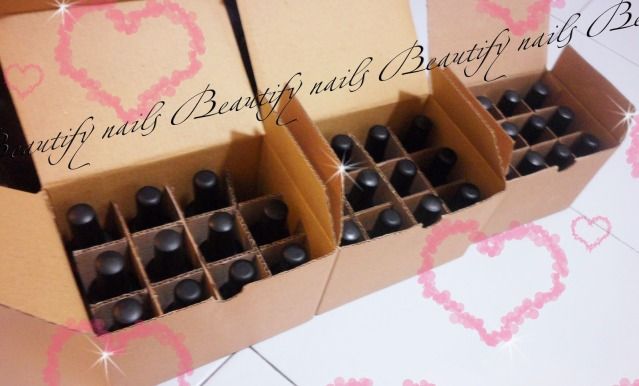 Do quote 'Janice' for 10% off total bill for all other nails services !