I'm sure most of the people have already known of
Streetdirectory
.
For people like me, whose job requires me to get to everywhere in Singapore would surely hit on to
www.streetdirectory.com
to check on directions.
For smart phones user, i think most of you should have this app
Singapore Maps
in your phone too!
Under Singapore Maps, there are these different navigations.
The most usual ones that every of us would use is
Directions
.
Which is this!
Looks familiar right??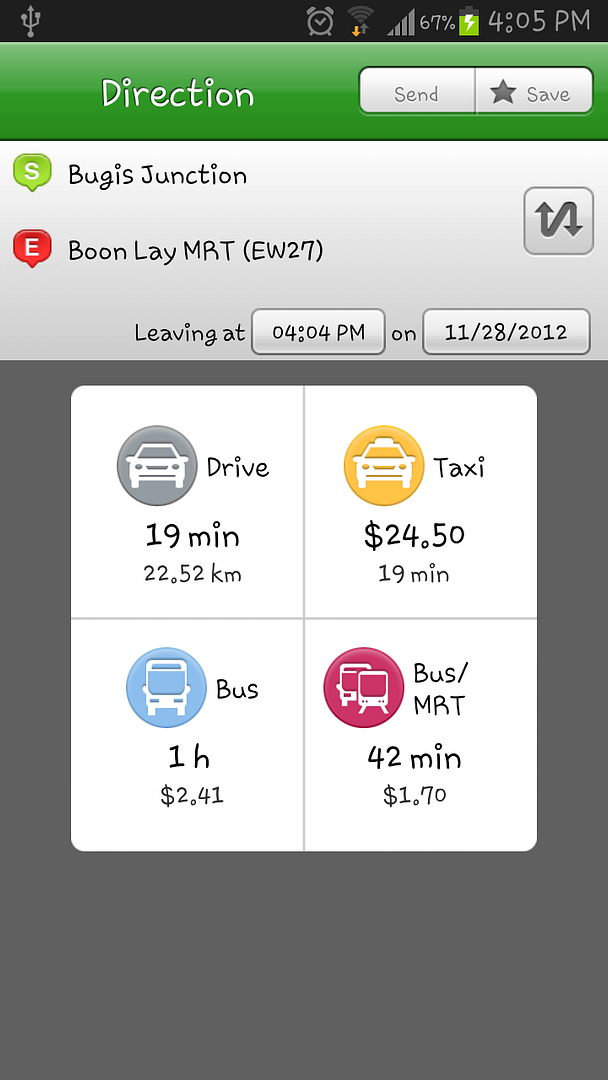 Touch onto either of the
Drive, Taxi, Bus , Mrt
& it will lead you to the map navigation.
Saw the
"video"
icon at top right hand of the map?
Touch on that!
And it will lead you to the
traffic
camera!
This is so good for drivers, as well as people who are cabbing, for we all don't wish to be stucked in jams!!
Touch onto
Directory
, it will lead you to these different categories (
F&B, Consumer, Medical, Automotive, Business
) . Something you don't usually use eh?
So you see, under
F&B
there're actually different categories for you to narrow down your search.
If you have feel for western, touch on that and it will link you to all the restaurants & cafes serving westerns.
Touch on
Nearby
, it leads you shops/businesses that is nearby your area.
You may also search Mcdonald if you feel like having a meal there & looking for the nearest one!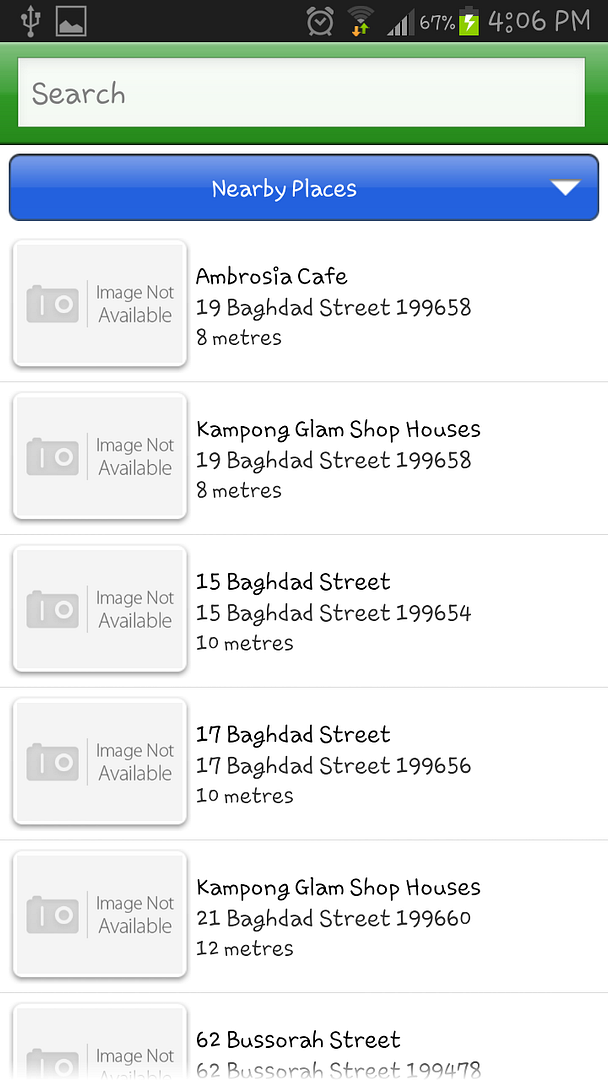 Next would be
Tips
.
Tips
is something like combi of twitter/ instagram/ foursquare/ check in.
You may check in the map, or take a photo and post little notes for the business :)
Lastly would be
My Acct
, it is like a profile page.
You just need to link your facebook account with the app and your've become a Streetdirectory member!
Hope my little tour allow you to know more about
Singapore Maps
app, aka Streetdirectory's app better!
Don't just stick onto looking at directions, explore the wonderful app now!!
Singapore Maps can be downloaded at :
iPhone
and
Andriod

More info available on :
http://streetdirectorysingapore.blogspot.sg/2012/11/offlinemap.html