I'm sure most of us owns at least a pair of sunglasses! In sunny Singapore, sunglasses can actually be a fashionable accessories in daily life.
I personally own close to 10 pairs of sunglasses and eye wears, i love to buy all sorts of colours and designs from trendy to cutesy to match accordingly to my feel, but most of the time is for me to hide my naked face under the shades! LOL.
At
SmartBuyGlasses
, you can find over 150 designer brands (Raybans, Dior, Prada, ....) with up to 40% off, free shipping and lens case, 2 years warranty, guaranteed authenticity, and best of all they actually give one pair of glasses to the needy for every pair you purchase!
What's making more assurance is that it is a .com.sg, local based website :)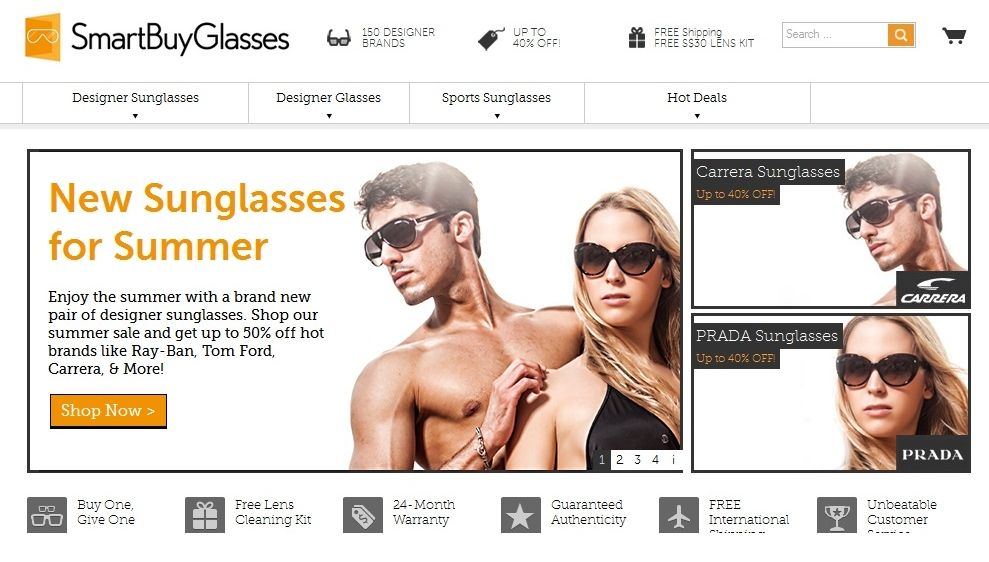 They even have a 'Try it on' special function for you to virtually try out the glasses to see how good you looked with the different glasses. Worry no more for whether if the sunglasses suit you :)
Some of my picks! (Why
SmartBuyGlasses
no sponsor me these, whyyyyy!!! Hahaha i'm just being greedy!)
Not only sunglasses, they also holds eye glasses and contact lens too!
Check out
SmartBuyGlasses
now!
Post sponsored by: http://www.smartbuyglasses.com.sg/