After neglecting this blog for a whole 2 months, i am suddenly so lost, i don't know what should i blog about, i don't know how if there are still anyone bother to read me up and visit this space, but i am still so glad clients have not gave up on me. Thank you for trusting me, too touched.
Got a couple of beauty adverts coming up, which one of it is regarding aesthetic fillers! Excited right?! I know there're some bitching about how much i've changed over the year, and asked what have i done to my face or kpo that wanna know what i have did. See the next post :)
So finally, i am officially unemployed for 2 months! I am having a love-hate relationship with this 'unemployment' because i am just lazing my day away doing nothing, yet refused to take up events just because i am too lazy to travel. My life nowadays are waking up at noon, go for shoots and head to school, then nightjob after class, reaching home at 5am, and the routine again.
Boring shit. I know right.
Pros is i actually get to earn the same or more without getting tired and i have ampleeeeee sleep. I can get to have more time for school works.
Cons is feeling so empty and aimless in life. When everyone else knocked off or having their weekend offs, i am most busy for jobs. People's day is my night. Sigh.
So anyway, i guess making a come-back in blogging is a better choice than lazing my life away at least i get to earn some bucks.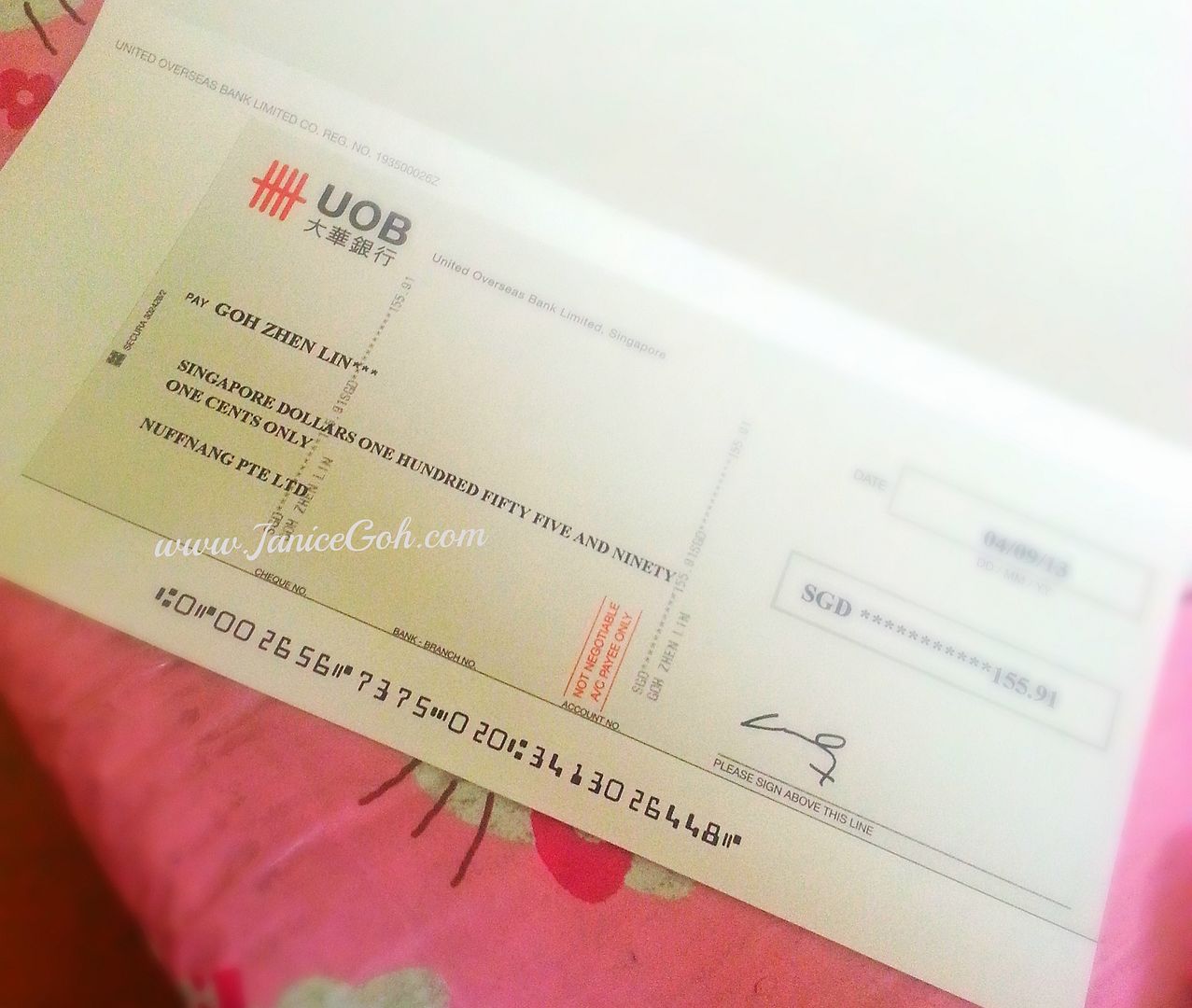 Cashing out again! Practically did nothing and getting paid.
Big love to Nuffnang! Thank you!