Today is a foodie day! Just literally food and more food throughout the day!
It's been a week since I met M, so we decided to have a date today which I finally can have wee bit more energy to go out. Throat still hurt btw!
Told M I want to go to Nook today, which I've long wanting to go there!
Was quite surprised ladyboss Dawn still remembers me, afterall it's been so long since we've worked together for events.
Reached around 3.30pm and it was quite crowded actually!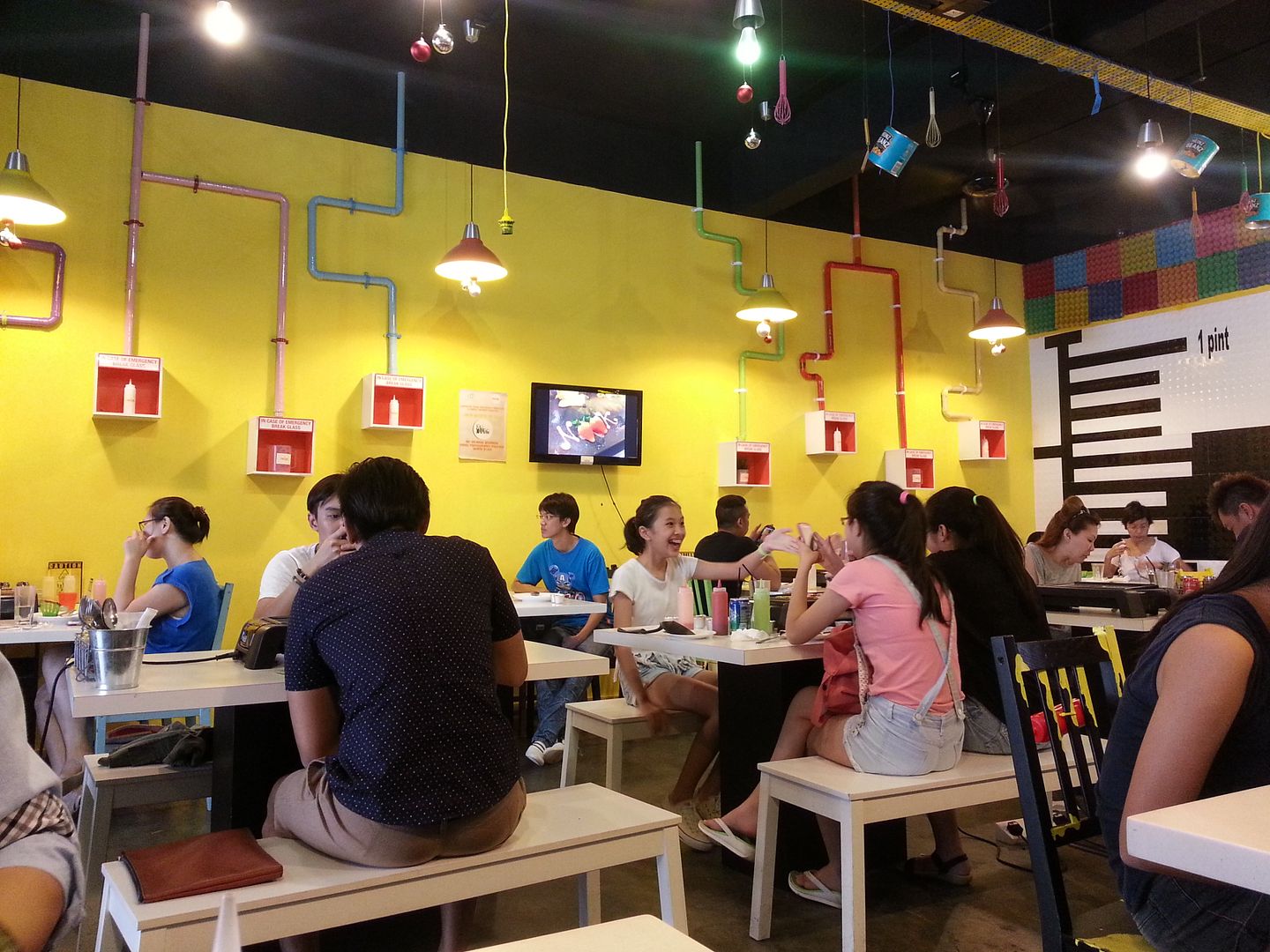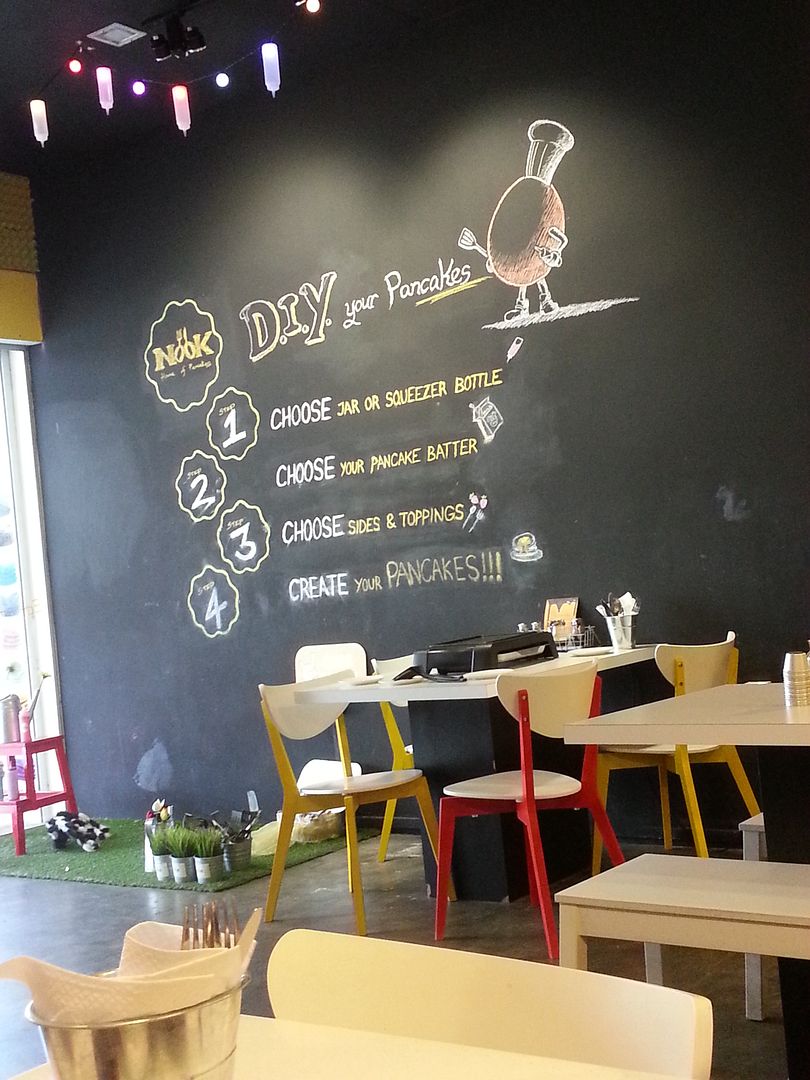 We 'claimed' our offer via fb, so we had 2 brunch main courses, ordered a Cheeseburger soup as well, and while waiting we decided to order a serving of Chocolate pancake bottle with cheddar cheese topping and play with it! Hehehe.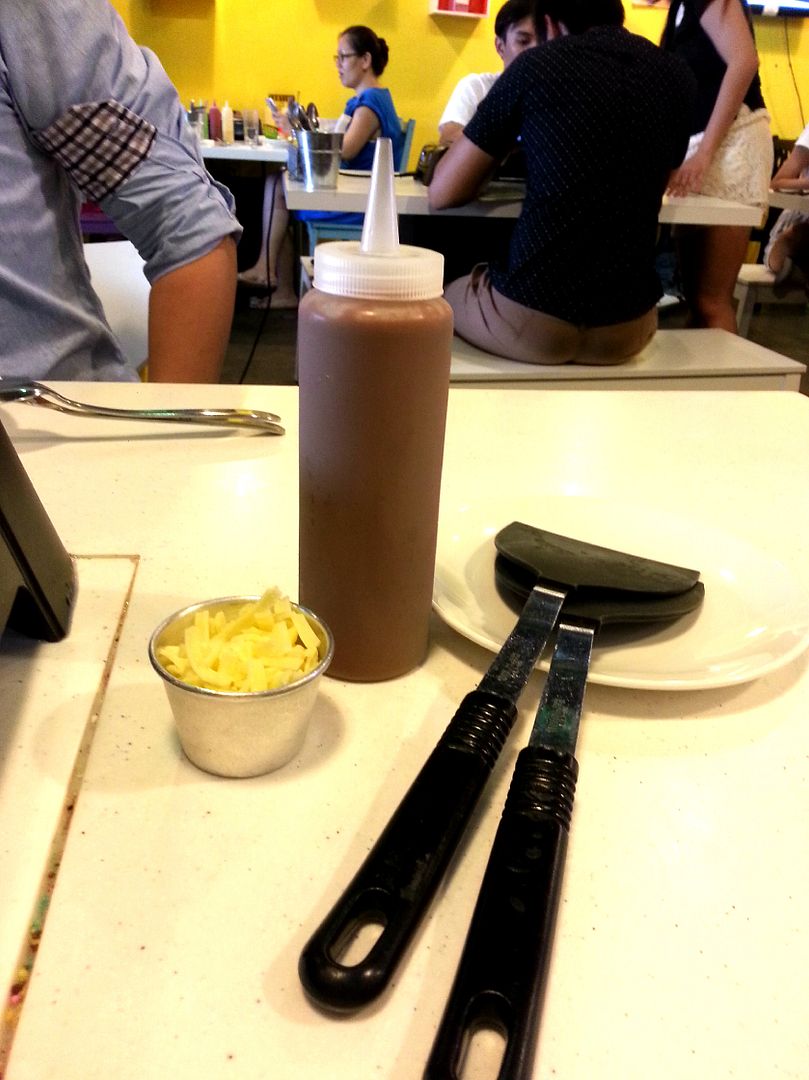 I thought M was spontaneous enough to play with me, ended up he just did this boring looking thick pancake,or if not some curly-wurly design -.-
Look at my Hello Kitty! Not very nice but at least I tried ok, drew a couple of some other random stuffs too.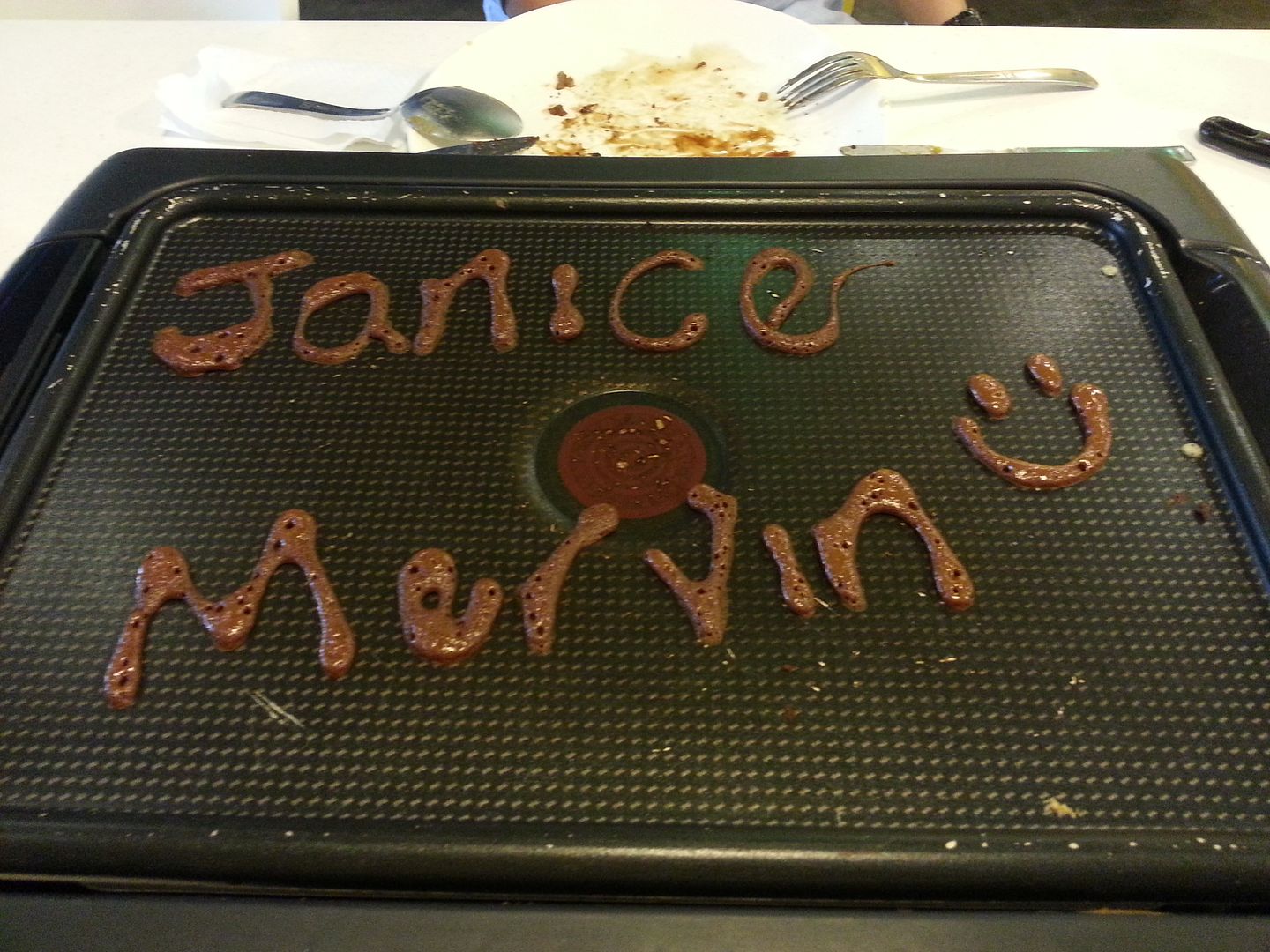 This is the must-order Cheeseburger soup! It's omfgbbq nice!
Mine ; Breakfast Bully
This is good, very very awesome! I really recommend this because I usually think brunch are usually not filling but this came in a good portion!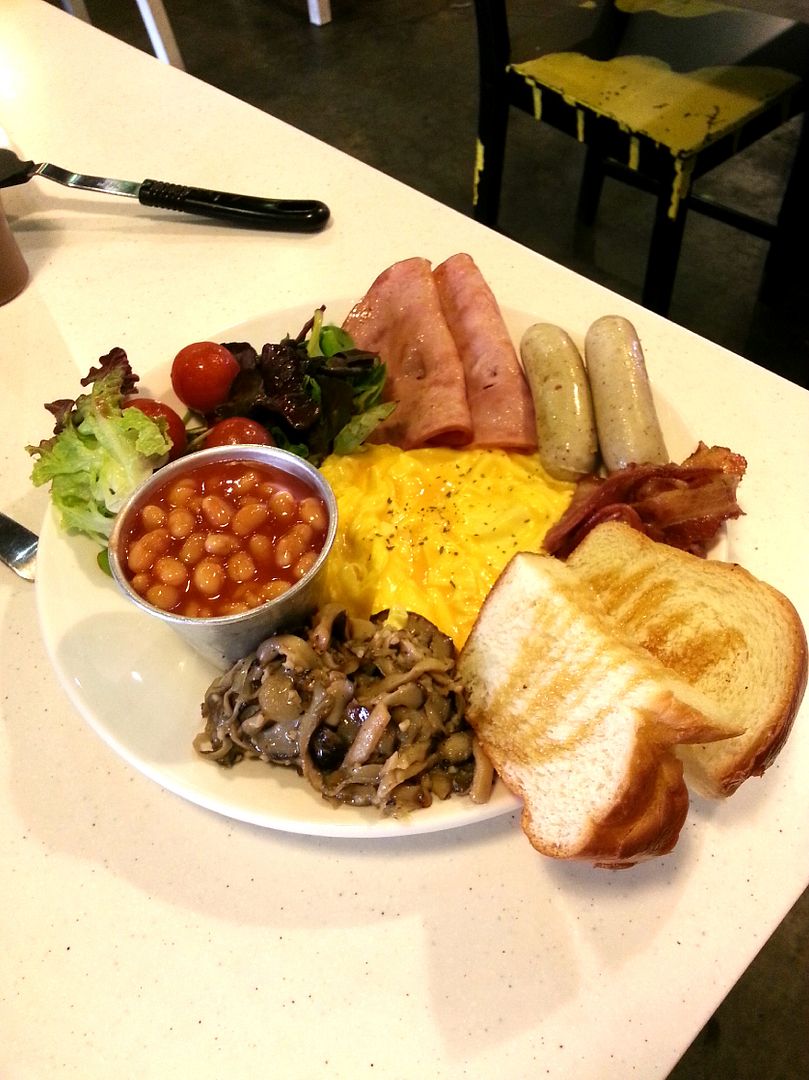 M ; Humdy-Dumpty
This is very yummy too, but portion is slight less filling I think (to me! I am a real big eater!)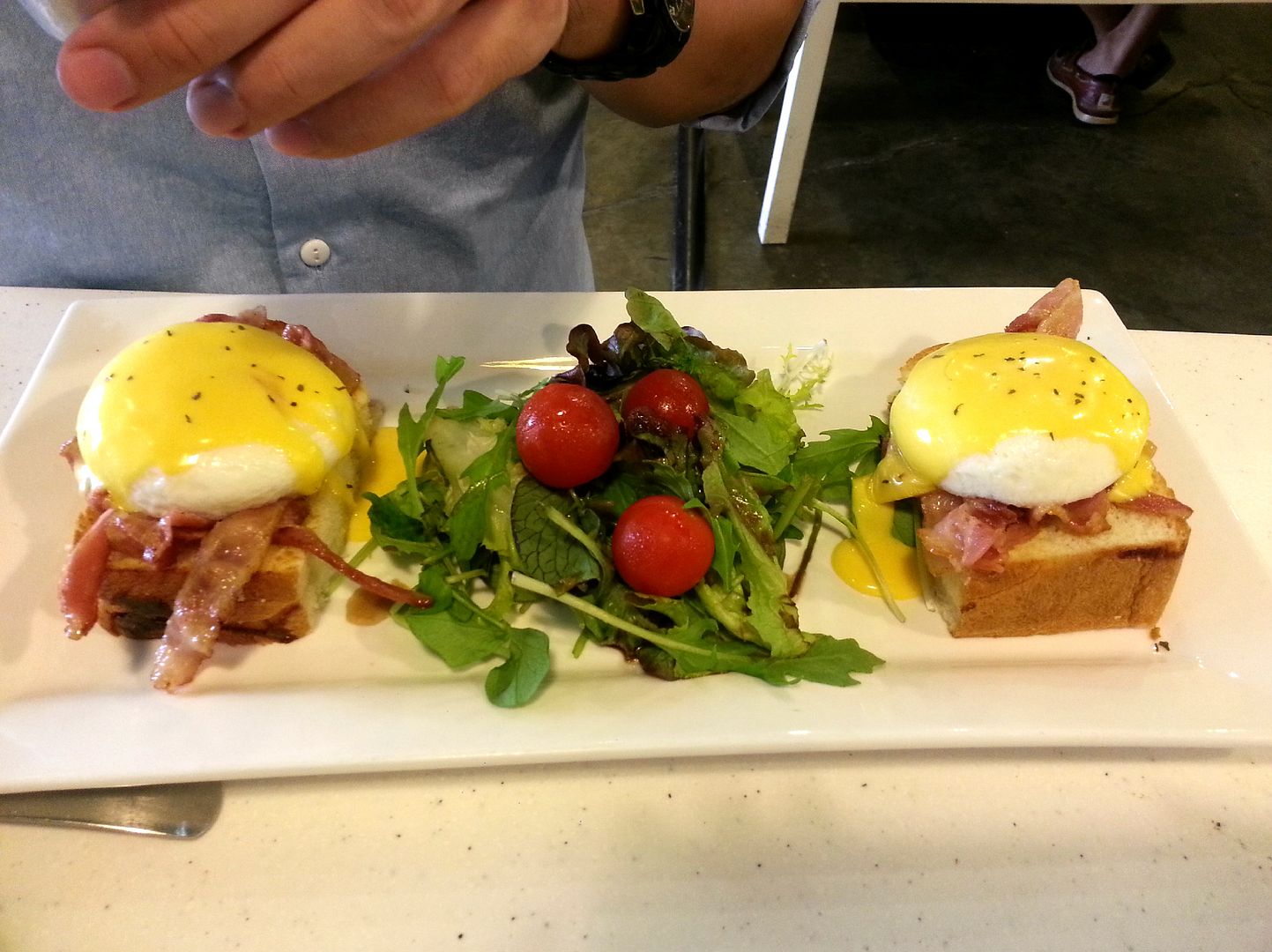 We was so full to the brim by the time we finish the food! LOL
If you're interested, Nook is located at
Bukit Timah , 21 Lorong kilat #01-03, Singapore, Singapore 598123
Just right after we stepped out of Nook, we went exploring around the area, and ended up inside G7 frog legs porride just barely 1 hour after our heavy meal.
We ordered another 6 frog legs with porridge!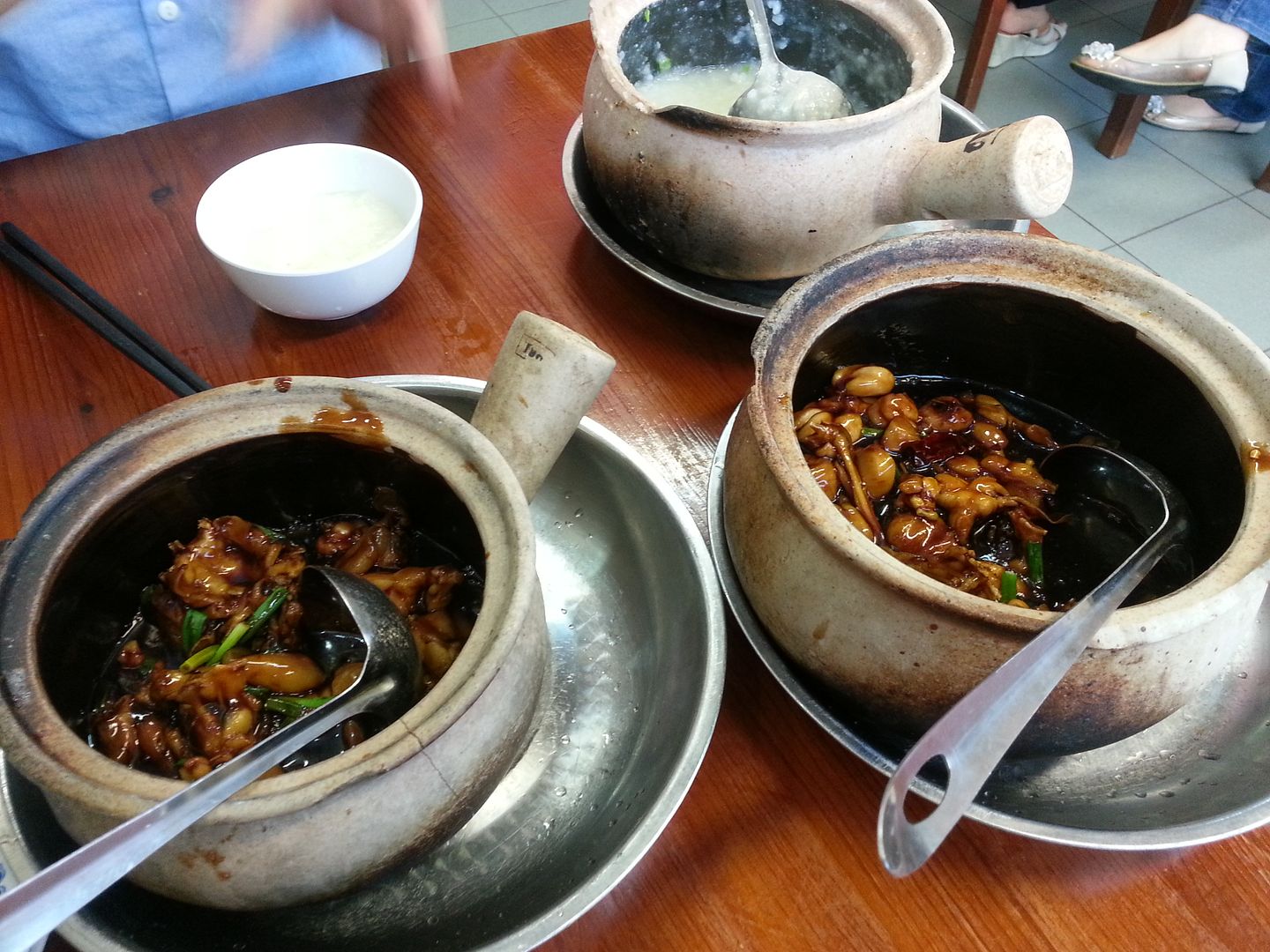 Damn crazy, I don't even know what meal are we having. Eating 2 large meal between 3 hours. Siao!!!
The boy lah, keep saying he wanted frog legs instead of Nook. So eat both lor!
Caught Hunger Game; Catching Fire at before heading home.
Quite disappointing eh, so little fights during the game, and the game didn't end wtf. The front part was so boring that I fall asleep. Hahahaha.
Rushed our individual last trains back home(ya how long have I not rushed last trains) & that pretty much sums up my day.