Hello-You-Win !
Hahahaha I literally laughed out loud when i saw this 'Hello-You-Win' thing written on the paper while working at one of my workplace! So that is how you pronounce Halloween huh!
Went USS for it's Halloween this year with M. Never really went to any Halloween haunted house kind of thing before, neither do M, so we are like giving each other one of our rare virgins!
But i guess he regretted agreeing because i was a total timid. For the whole night i am just pushing him, grabbing him, stepping on his slippers, whining and panting, on the verge of mental breakdown each time in the haunted house. Well, he
tan tio
ok, there're a group of young girls behind us kept pouncing on me, clinging onto me & M and kept talking about M
'that guy so brave, that guy not scared'
. Hello,
laoniang
dead one ah, hide behind my bf nevermind still praise my bf infront of me not scared die one! It's ok,
wo de
bf
hen
man! LOL
Still fresh and pretty(naturally) on our way there, after which not much photos because i was pretty much wacked right after the first haunted house (the one with pirates and mummies).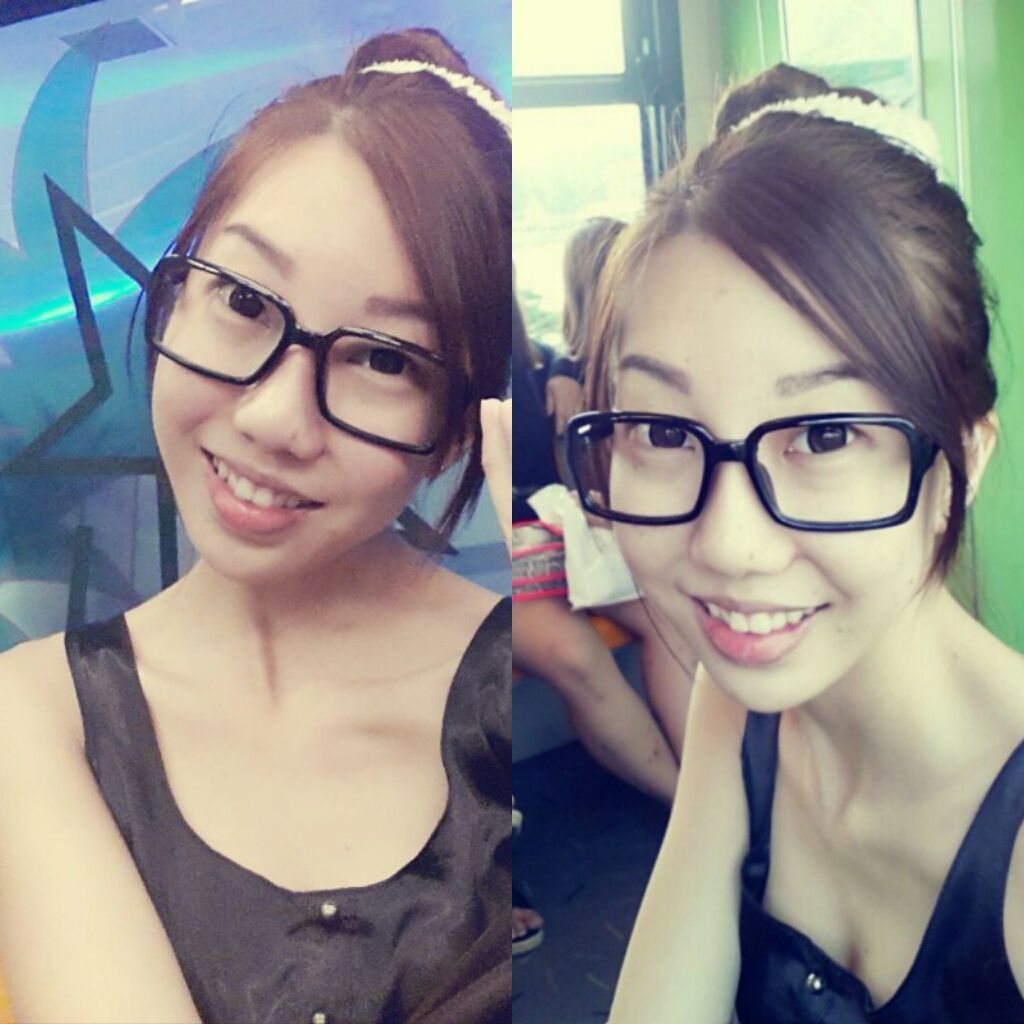 Nice experience afterall though i still find it a little expensive even though i had annual pass discount.
Will probably try out the Siloso one next year!
Head back to my house area and we caught
also a horror movie. Whole night just scaring myself only. Quite fun!
Worked 2 events for Halloween, one was Halloween bus tour which i have done for them the 3rd year already! Another one was at my usual nightjob.
Didn't have any idea of what to wear and didn't buy any costumes, so ended up flipping my wardrobe & found this red Cheongsam which i wore during my primary school times. (So you mean I didn't grow?!)
It used to be baggy and long till calf for me, now it's super figure hugging and sexy.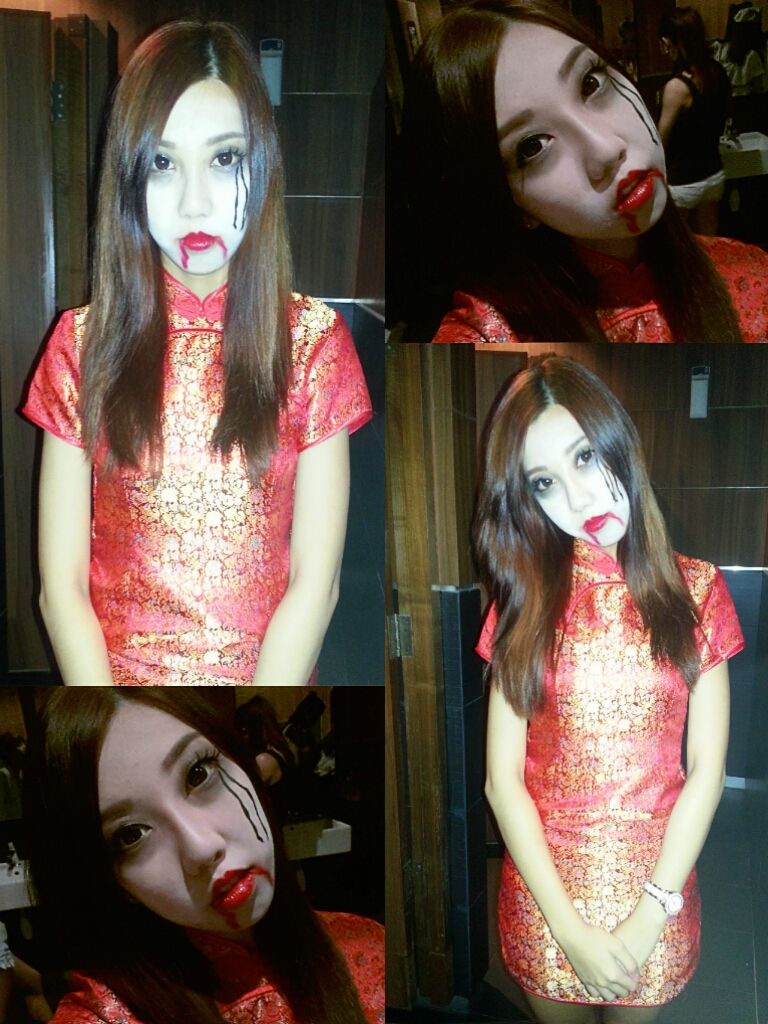 Did my makeup myself using only Johnson baby powder, black eyeshadow, liquid eyeliner, and red lipstick to acheive this look. Only takes 10mins to do this!
Some of us, the bus coordinators, with Cynthia.
Meet the sisters, with Jovin.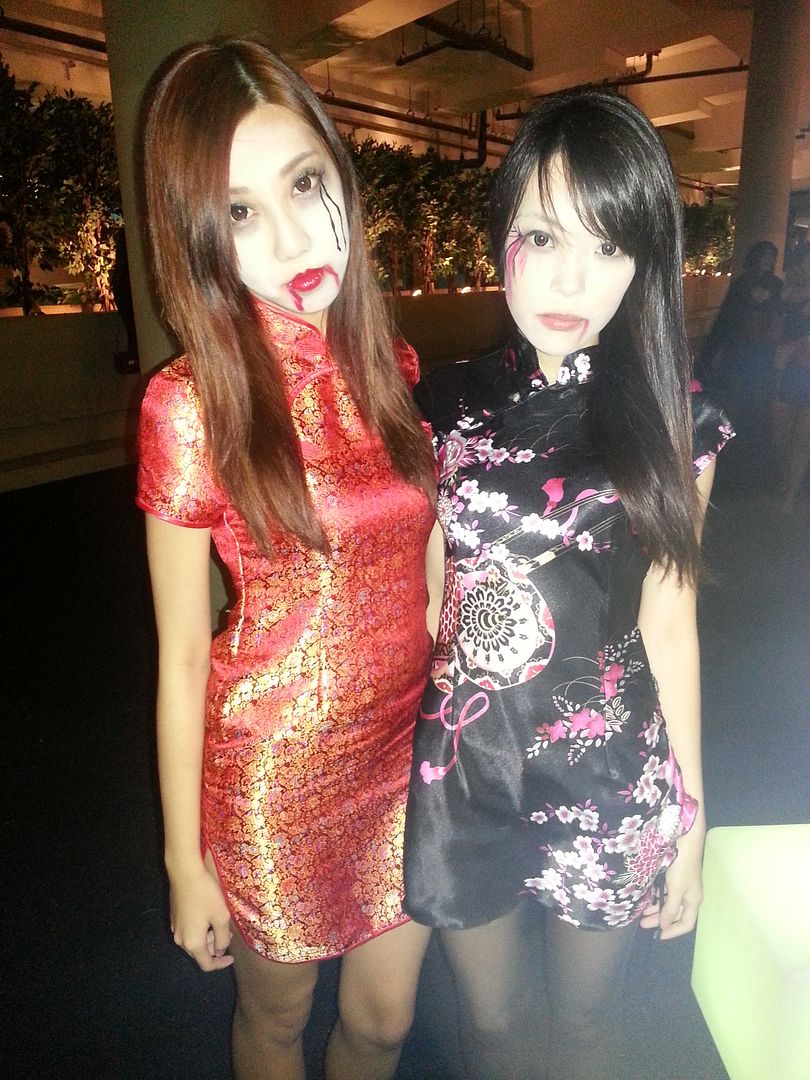 Coincidentally having Elizabeth & Serene in our bus as well. Working with friends made the job even enjoyable!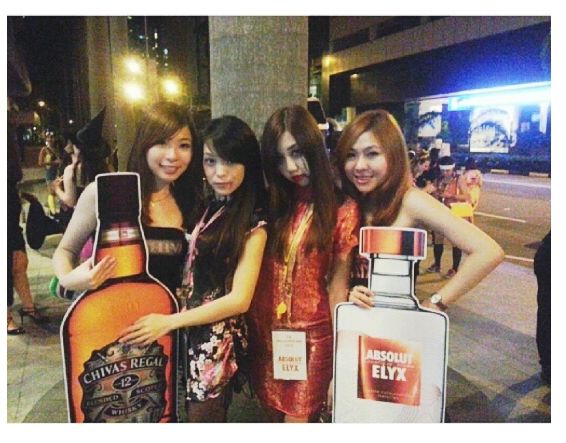 So happy to work in this look you know! I do not need to care if my makeup smudged, i do not need to act pretty, no need to smile, the thing is the uglier the better. Awesome!
I started to have some cheap thrill by sitting along the roadside staring at cars with this face. So fun, how often you get to do this!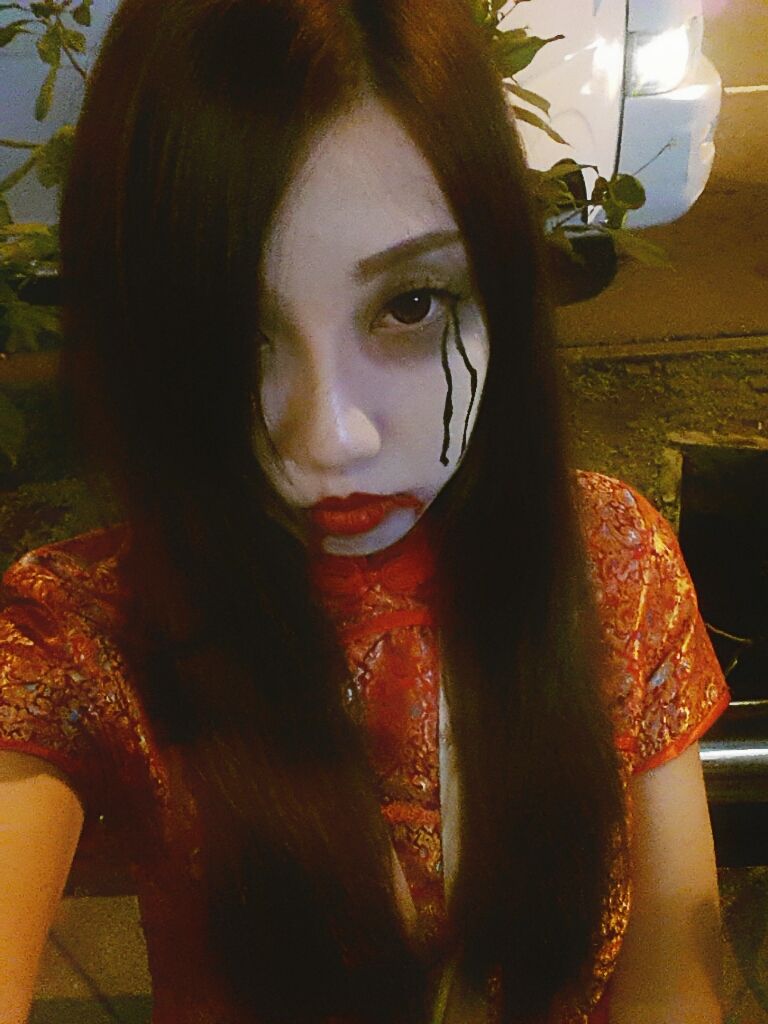 That is only till when i changed out of my Cheongsam, i couldn't get a cab.
3 cabs just rejected me once i said my location. Nope, not cck or lck, why you all so scared!!
Cos... i am still in red long dress (purposely) giving this stare on the road. There's one ahbeng trying to cut infront of me to flag a cab and the friends went "
Eh yao si ah, ni gan qiang ta de cab!"
Worked in Allurez (now you know where i worked at night) on the actual Halloween day.
Re-wear my slutty police woman outfit cos i don't want to be the common ghost.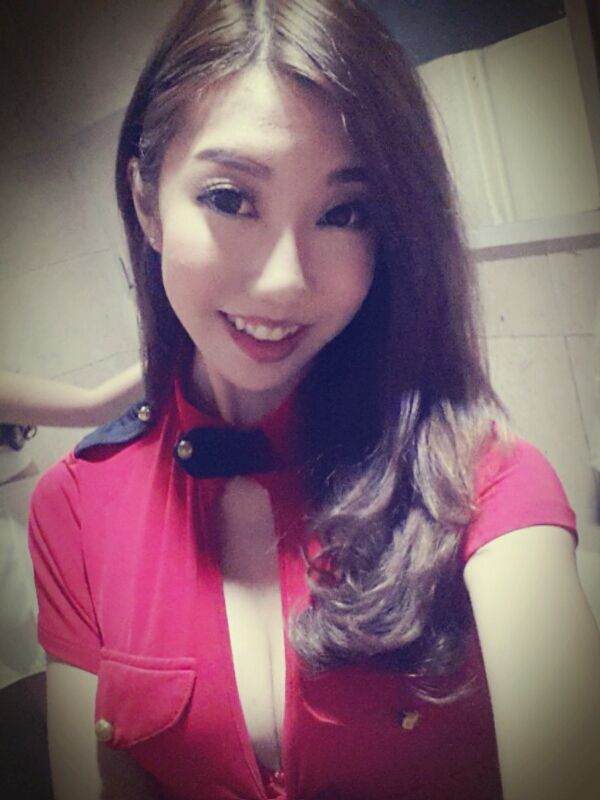 Only one photo!
And that pretty summed up my Halloween ~ Hello You Win fun!