A year ago i was invited to
EHA Clinic
by my blog agent, & was given the privilege to try out fillers!
Back then i only did nose fillers and it made a significant difference to my original face that i am loving the result so much.
Ever since the nose fillers, i'm getting more compliments for being looking 'better'. Not sure if it's because subconsciously i have this swamp of self-boost confidence just because i 'did' something to my face.
Quite a number of my friends went to did their fillers with Dr Tam after consulting me too!
So anyway, i was asked to fixed an appointment with Dr Tam to review my one year old fillers. Which few months before i have already wanted to look around for clinics and secretly hoping that Dr Tam would initiate to sponsor me again.
So this time round Dr Tam say he would want to do some fillers on my chin instead to make my very very flat face more 3D and only top up a teeny weeny bit for my nose as it was good enough! We are all very happy that the fillers lasted so long in me! Usually lasted about 9months - 1year for Juverderm.
A year ago right after nose fillers!
Right after cleansing my face.
Numbing cream on my nose and chin and left to rest for 20mins.
This numbing cream work wonders, it was painless throughout the injections and my nose and chin remained numb for rest of the day. So hard to laugh LOL.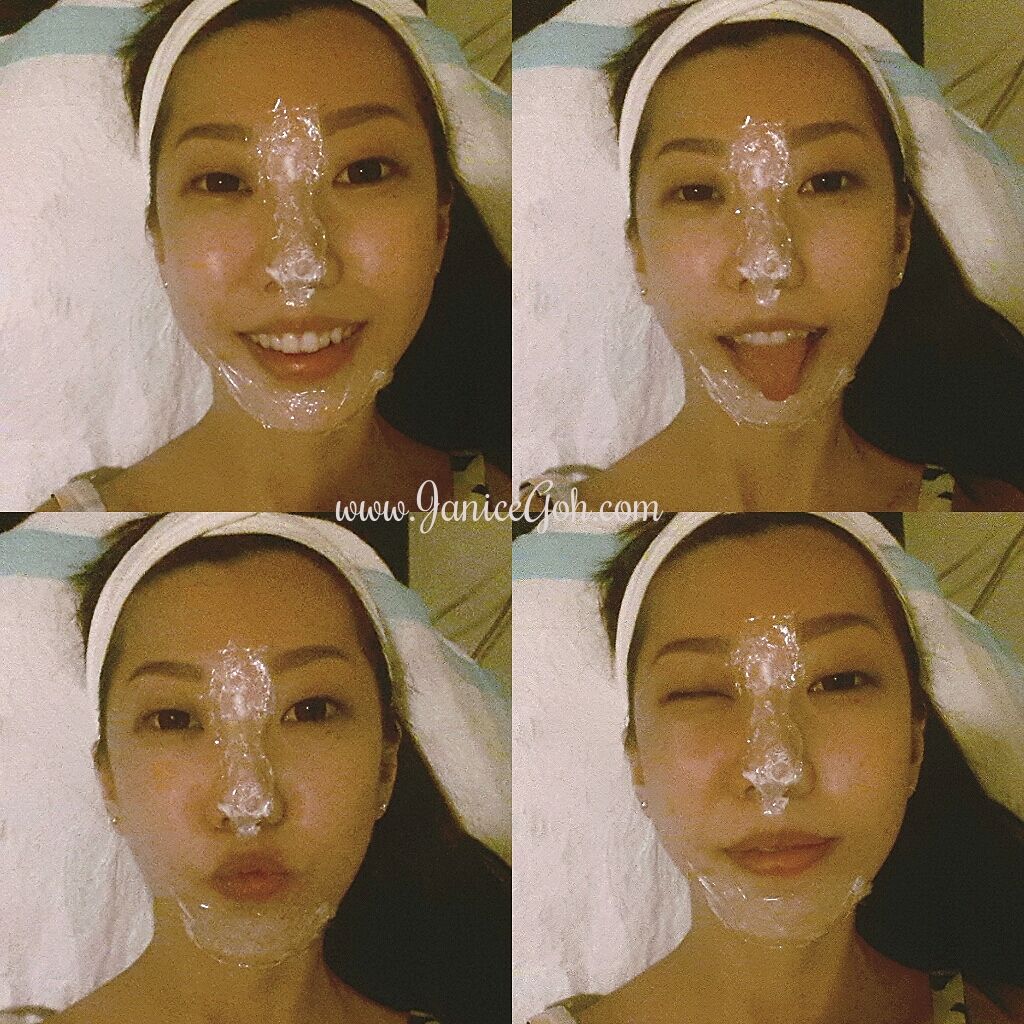 One day later, the chin swells quite a bit and had a little bruise. But all is well as the blue-black was under chin and goes off within 3 days.
Arrow areas are where the injections were.
A couple of days later, when i finally makeup for work!
Awesome jawline without editing!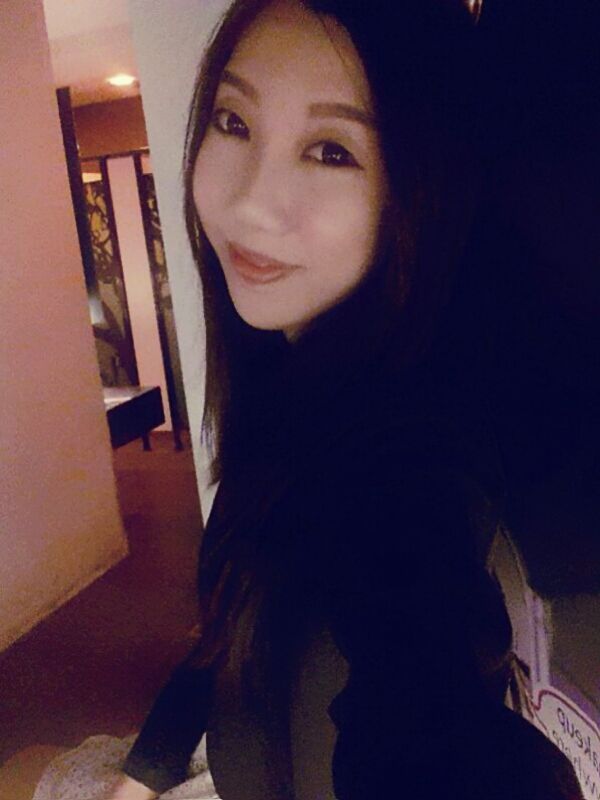 And so, these are my recent look!
I know i have MIA-ed for some time and you might forgot how i looked like.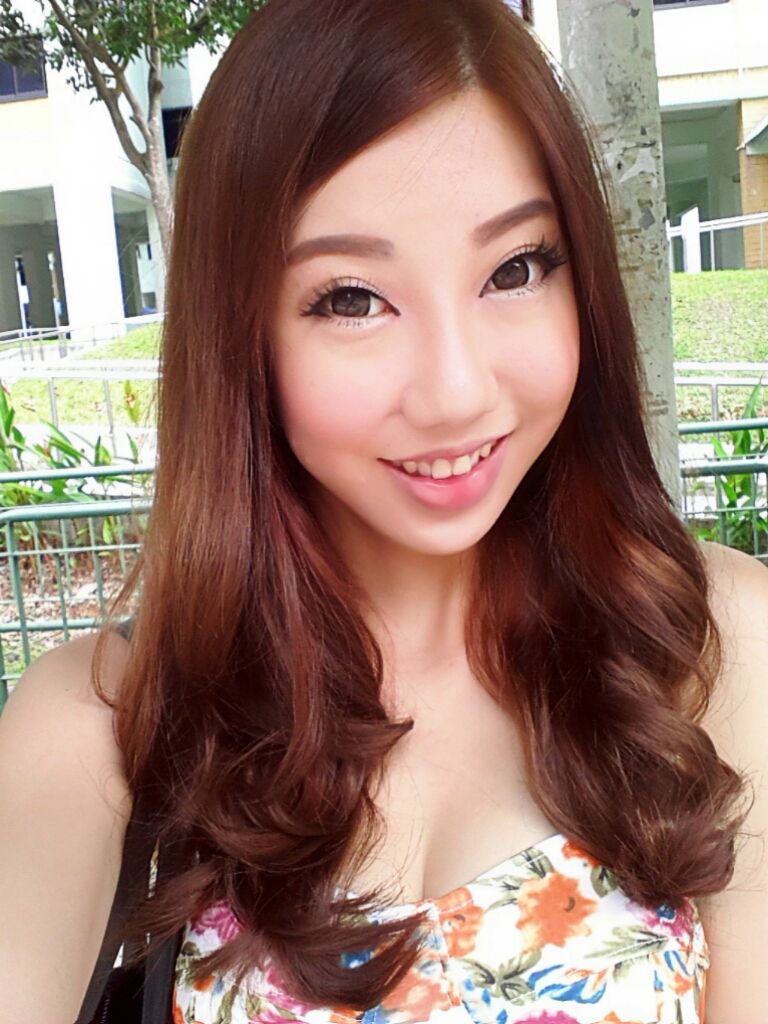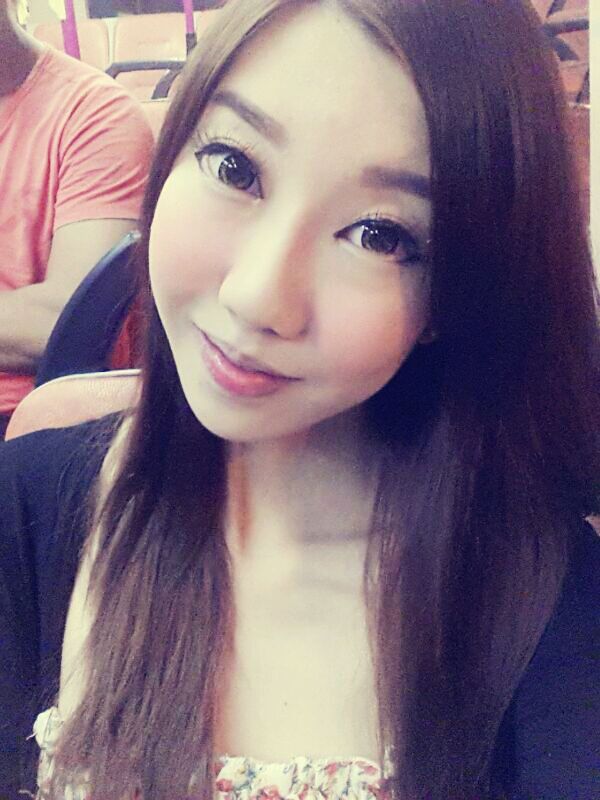 So let's compare my before and after...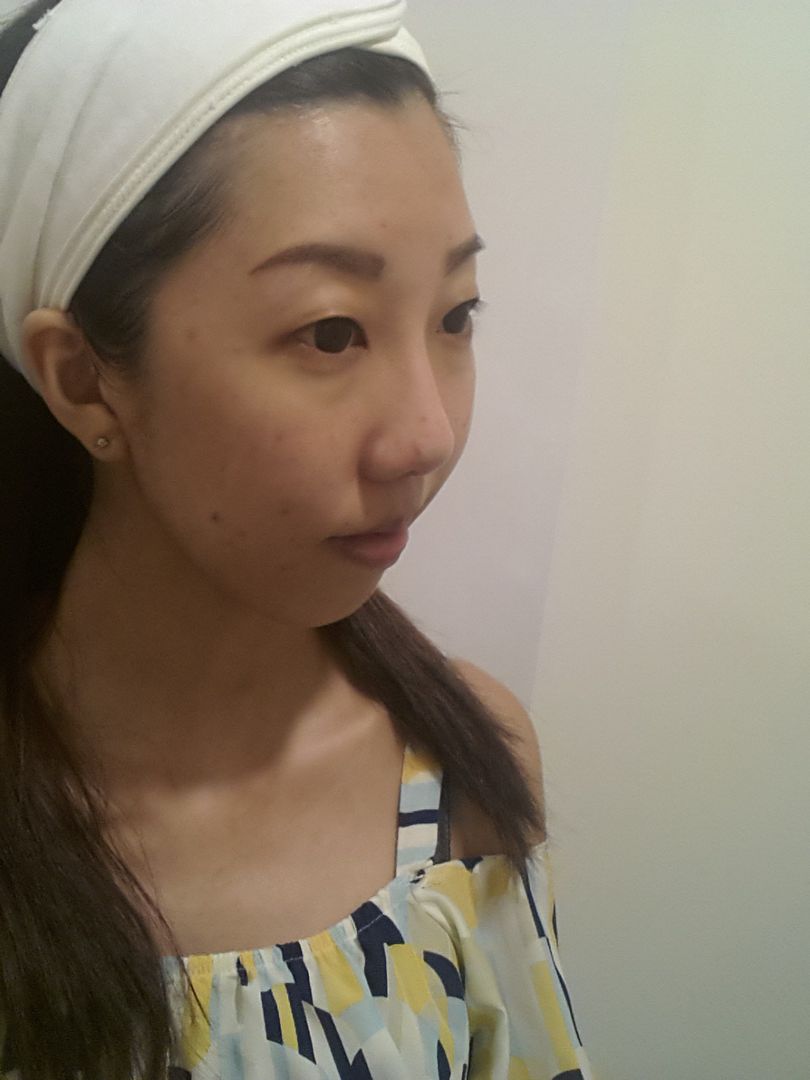 Have been working at a joint recently where there're foreign girls, and i was asked umpteen times if i am a Singaporean or don't fake a Singaporean reason being local girls don't look like this to them.
Hahahaha.
I am not sponsored this time round but Dr Tam gave me a really good rate for my fillers.
Words from a paying customer can't be true enough.
Feel free to mention my name "
Janice
" to Dr Tam for discount if you are visiting
EHA clinic
!
Usual price for fillers is from $800-$1k.

Address:
1 Scotts Road #15-01 Shaw Centre
Tel: 6235 3325
***Disclaimer : If case you're wondering, I did not do anything to my eyes. The double eyelids you might have noticed are effect of my wonderful double eyelid tape :)