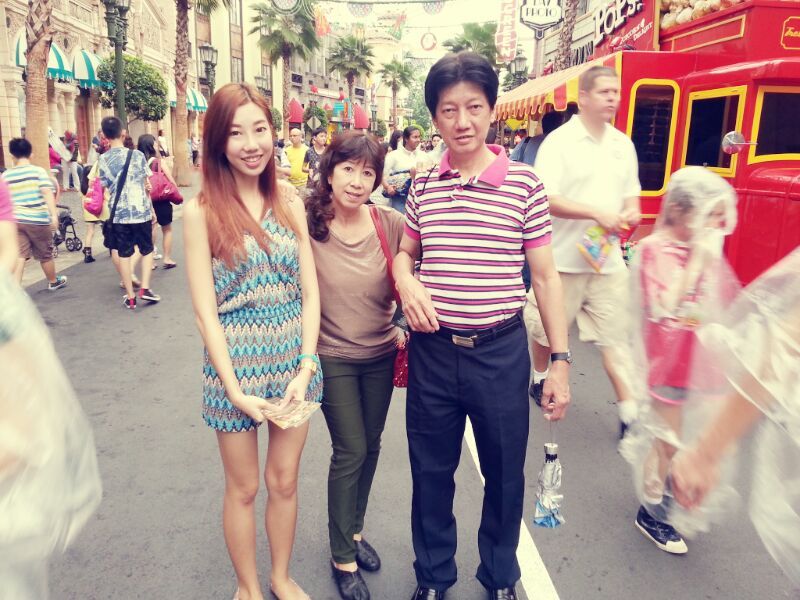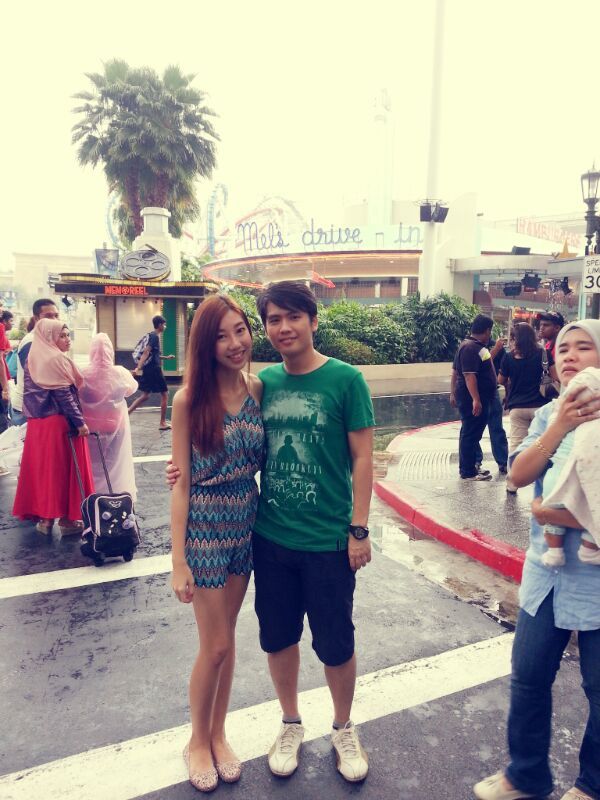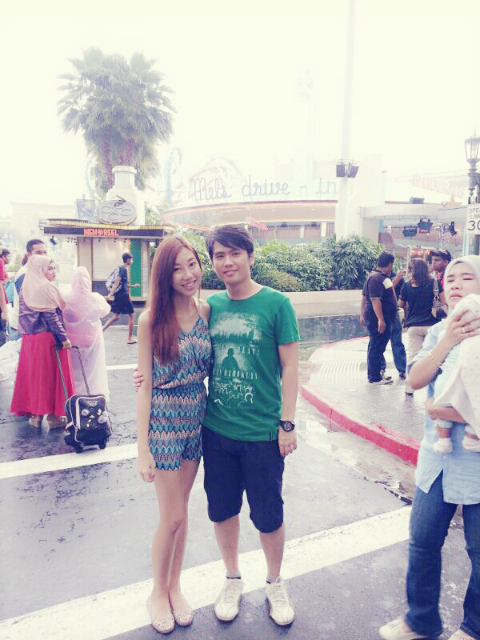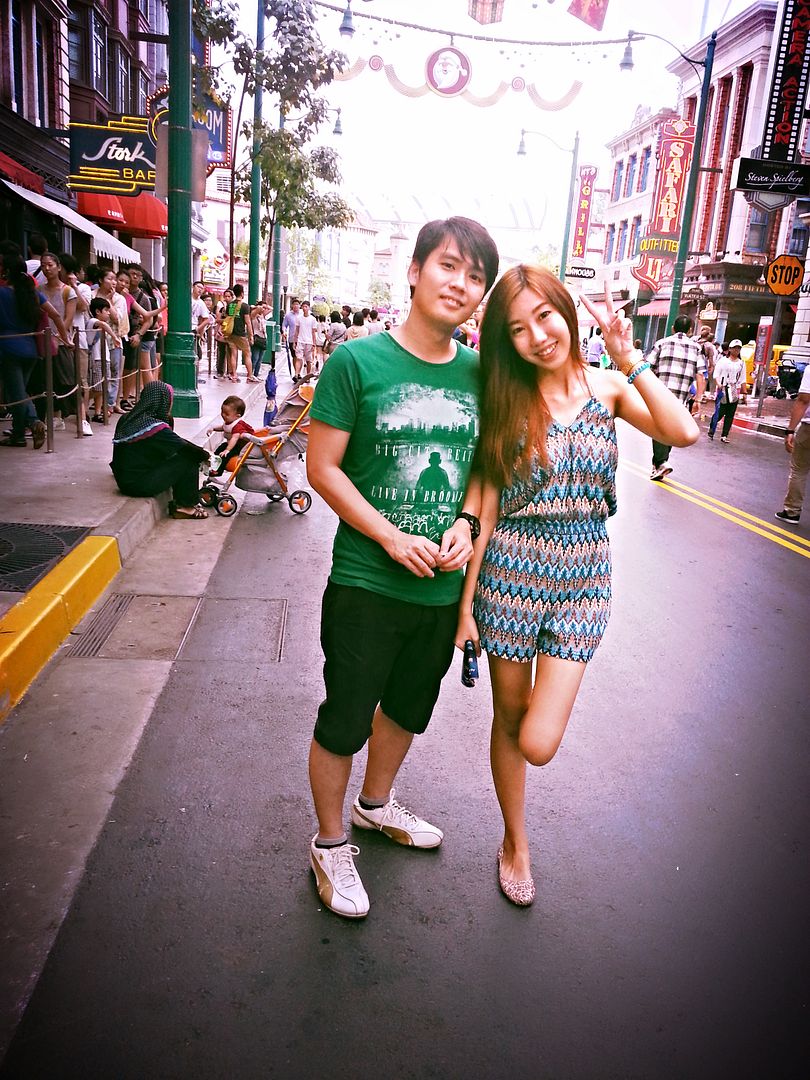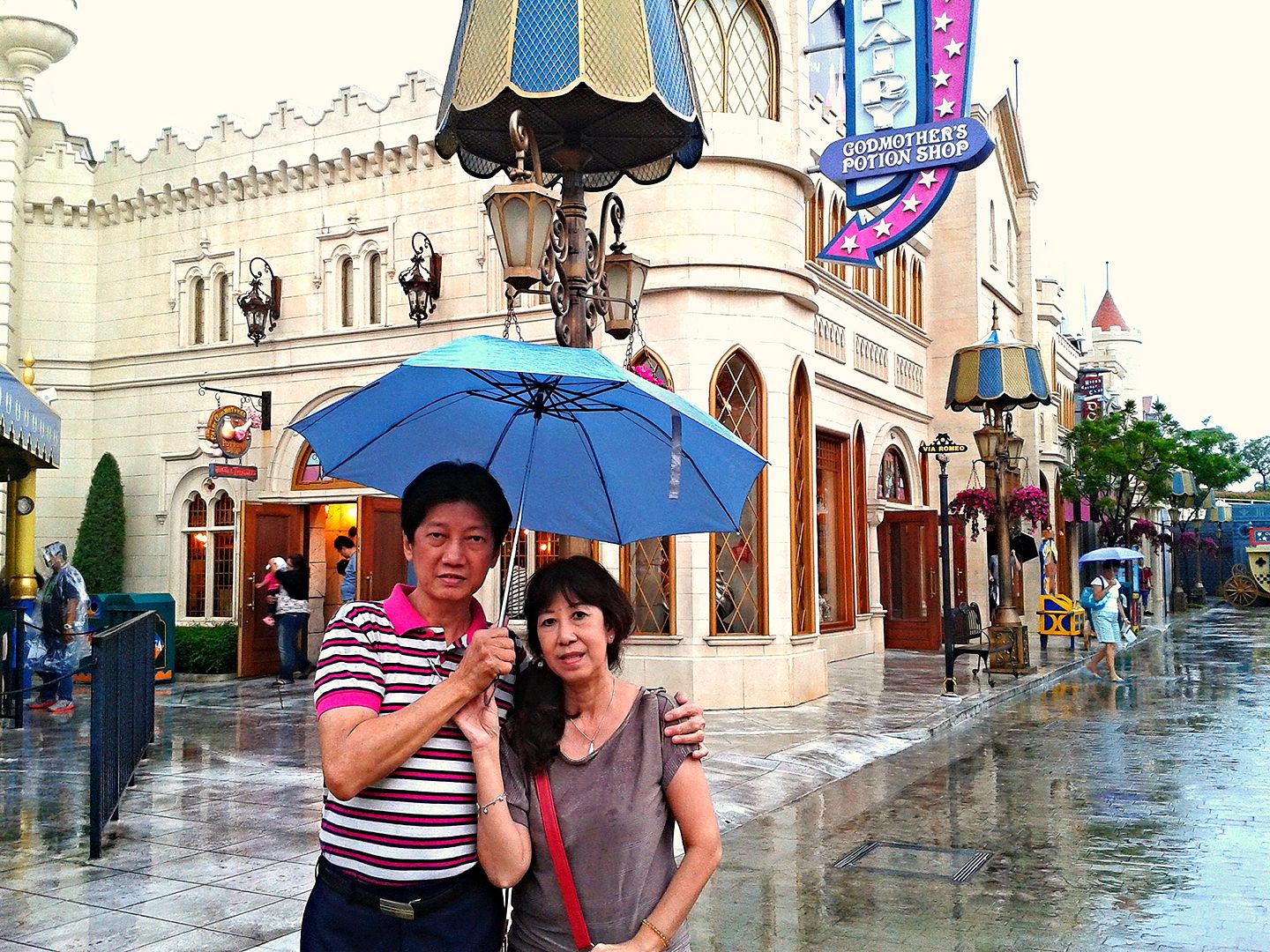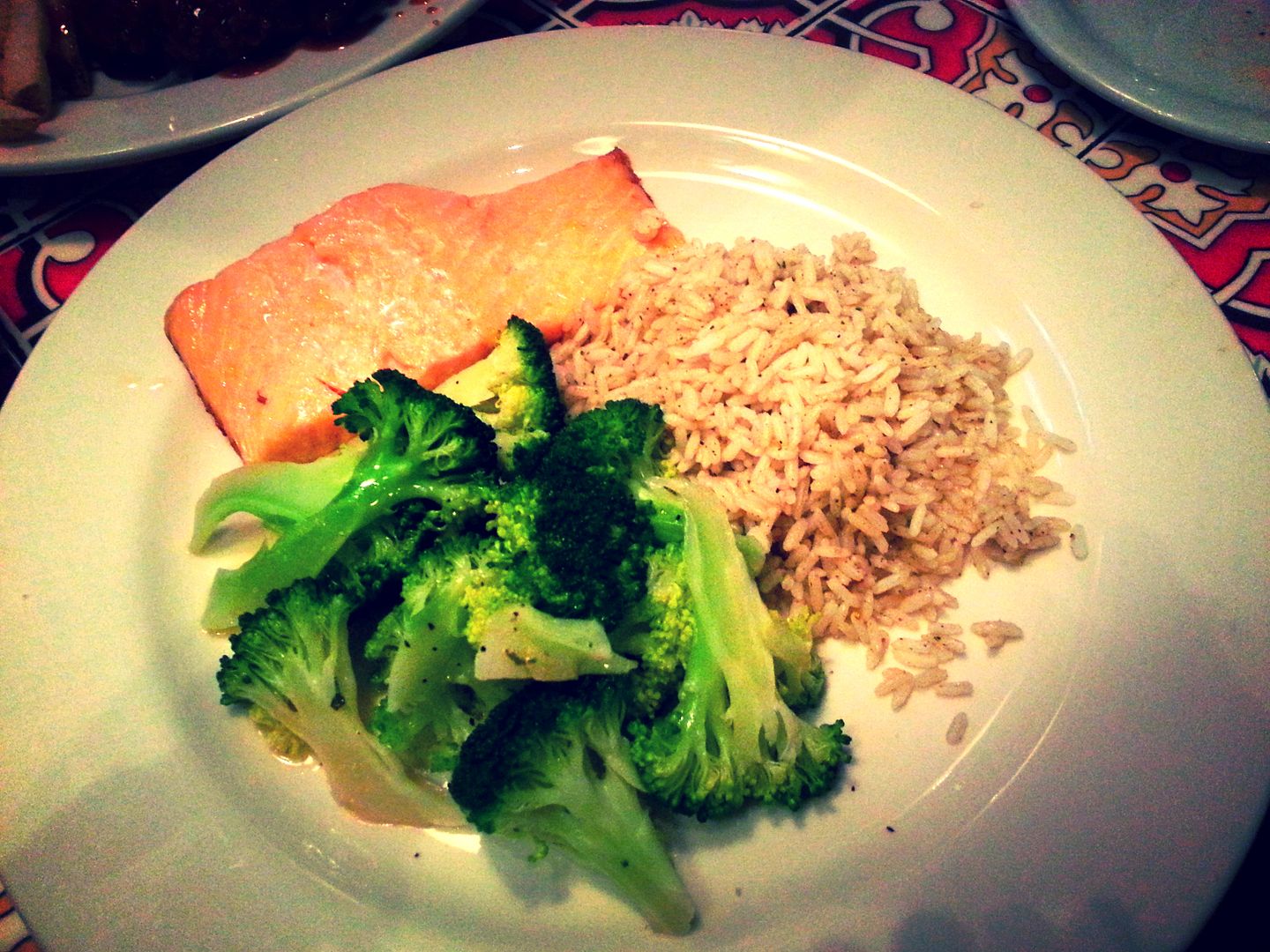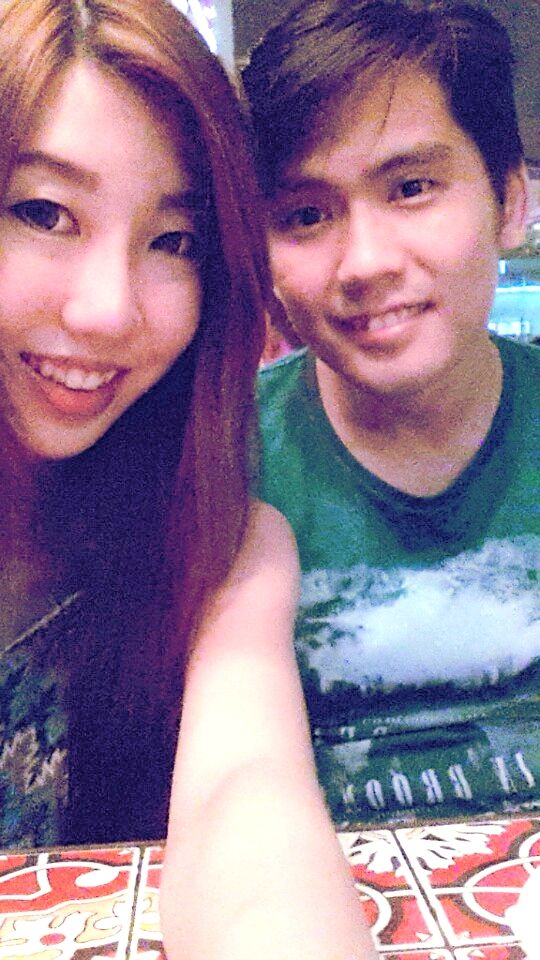 It was a family outing to Universal Studios Singapore for my family last weekend.
Initially was a last minute date with M to USS for our annual pass is expiring, and I thought of bringing my parents along since they have not been inside there before.
So happy that M have been getting along very well with my parents and perfectly fine joining my family outings! You know, my first bf that actually hang out so many times with my family in such a short period (ok lah, not very short but not long either). At least, he never reject or say "huh.....". Quite blessed, he quite dote on me actually. Taoyan! Hahahaha! I also been hanging out with his family with not a tint of paiseh-ness. I am so home like I at home in front of them. Sibei jialat no image at all. I mean I am still me it whoever i'm with, want me to act chio and guai I very uncomfortable sorry.
Likewise, my parents will also include him in every of our family day, like asking: "where is M, ask him to wake up meet him ___ time at ___ ." whenever we are going out for some good food. Most of the time they will ask me M like to eat what kind of cuisine, we will go eat. And I'm of cos the jealous
shit
saying "don't care him, eat what I like instead". Hahahahaha. This one I never tell him before, he don't know i'm secretly hating how my parents value him more than me.
So yup.
Weather was very bad before we even get there, and it just rained all the way till night! Spoil much.
But it's alright, we still had fun just that it's kinda messy and wet.
Skipped a couple of the high / fast rides as my parents are super afraid of those.
At least they tried Transformer's ride (Mum was so scared of it. Like seriously? I know. ) and Dad took Mummy's ride which he came out feeling regretful. Hahahahaha. Told him it is ROLLER COASTER he too old to be swung around he don't believe, keep saying young time also play before. Ok lor.
But I really must praise his spontaneous vibe!
I know I look kinda crappy in those pictures and I can't be bothered to edit anyway, We're there to have fun, so just be natural!
Hang around till the park closes.
Had our dinner at Chilli's, some deserts at Vivo and back home sleeping like a log because everyone was so tired out playing in the rain literally.
You know bringing 2 old folks out is as good as bringing little kids I think, must constantly ask them "do you want to play..." after each ride must ask if they are alright, scared, feeling unwell or anything. You know, old people. After all these constant checking I am the one that is more tiring.
Happy day anyway!
I have many more happy news because I will have a very exciting blogging journey in the coming months!
Very happy that i'm blessed with opportunities. Things don't come easy, we work for it, fight for it, do well for it, and you get it!
You see I have been updating very diligently right! Nowadays readers very realistic one, you no update for a week they flock to another blogger. Cannot let my sponsors down, readers maintain please! I miss receiving your fan mails :(
Somemore, any other girls with blog are bloggers. budding bloggers which has so many ads and stuffs. Can meh?! Jiejie here worked for years you few months so popular ?!?!?! I don't believe! *flip table*
Male bloggers worst, as long as you are male. YOU WIN. All ads and sponsors all yours no matter you handsome or not. I told M to just create a blog and blog sua, not as him he's not good looking, sure got female fans one since he young time also a camwhole siao LOLLOL.
I know I sidetracked a lot from my family day to blogging. So i'll end here. Good bye!