Decided to skip all other pendings and blog about Vday first because all other girls had done so!
Nothing big hoo-ha for my Valentine's day this year, in fact, I was also having a rough time last year this time.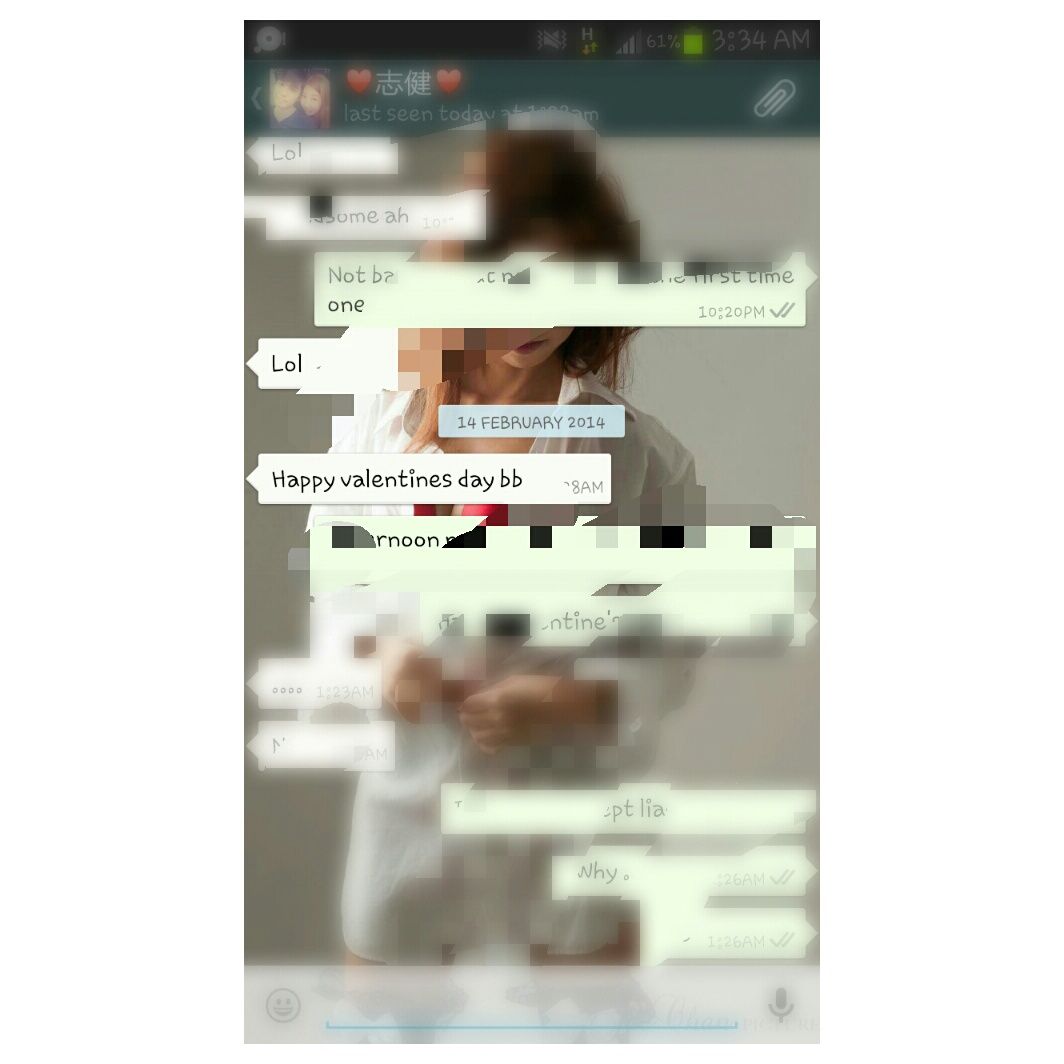 M & I gave ourselves a day of break from work, so I woke up in the morning quickly packed like a luggage-full bag (I had to work the next night and was planning to attend my first interview with JAL the next morning, which I skipped it in the end) and headed to M's place.
Our initial plan was to whipped up a meal ourselves, we both thought that would be quite romantic and most importantly much cheaper, then we'll head for a massage session which I have booked for us. But in the end laziness strikes & we still gave in to dining out because we figured that the amount spent on ingredients would amount to the same as we dine out. Oh well.....
So, we walked around North Point (which I already got as bored as Jurong Point) trying to find some quality food.
Settled into Senjyu, and I must say everything taste so much better than the usual Sushi Express (Duh! Of cos!) No pictures of the food because my phone's memory busted! LOLLOL!
Back home, pushed our massage booking to the next day because we are lazy like that, had our gift exchange session, and took a nap. I KNOW RIGHT, WE ARE THE MOST BORING PEOPLE ON EARTH.
Didn't went anywhere else far, and we had Maggie noodles, Campbell's mushroom soup, and scrambled egg as dinner. (I tell you, he is the luckiest man on earth! Whoever's girlfriend is alright [actually not very alright] with & ownself suggested that we will have instant noodle on Valentine's day without requesting for any other gifts or plans! He really is 'Sheng Zai Fu Zhong Bu Zhi Fu' ah!!) Scrambled egg because he asked what dish I wanted and I loveeee scrambled eggs, so he really did went to Youtube on how to cook it.
I won't say it failed because I have never want to compare you / it in the first place. (Awww. So sweet right!)
Anyway, things wasn't as smooth as what is it. Along the way for the whole day he's been unknowingly picking on me on the slightest thing, plus we had an arguement just the day before on how he had issues on me because no one actually had so much dislikes about me before, ever. It brokes my heart each time I hear him having something to pick on me because I thought those issue he had about me was so minor so tiny that it was meant to be a girl's thing/ girl's probe which most of us have, not just me alone, and why he cannot just 'Bao Han' me and compromised a little. Yup, the crybaby me cried again before bed.
I have never never cried for the longest time till the recent one year, tears can flow every other day without any warning. So scary that I am terrified myself too. It's just wrong to breakdown in public.




Woke up the next day noon, and had our virgin tries for Arnold's as lunch before we headed all the way to East side for our massage at
JAJA INFINITY
. I guess that was the happiest moment of our Vday date!
$27 on this combo for 2, in my honest opinion it's very expensive for a fast food! Service wise have lots to improve on too! But we have no issues on the food because the quality really pars with the value.
Traveled to Simei and was still trying to find our ways, but it was very convenient as it was just a straight stretch down along Simei after alighting the mrt.
Felt so bad like an annoying customer because I have called to change timings for at least 3 times and how to get there, but the receptionist was so so patient and forever sounding so sweet to me!
Then, it felt as though we have booked the whole palour because it was only us there. I thought it was quite intimidating at first but luckily we had the most entertaining couple masseur ever!
I chose Perfect Combo 90 mins for us which consists of 45mins of foot massage & 45 mins of head, body & shoulder massage.
Each of the massage chair equips with an ipad and earphone with shows already downloaded which we had no time to try out because the masseurs were just too entertaining! I was quite impressed because I don't think I have visited any other massage palour that have ipads attached to each seats! Do you?
We had the best laugh throughout the 1& half hours as both us and the couple masseur had so much similarities, so much to complain about our partners! They are definitely good at what they are doing too because they don't just make customers pain, they want us to be feel comfortable and enjoying instead. I would usually need to request masseur to apply lesser strength but I do not need to do so here because the pressure was just right. Of cos the pressure would be higher on certain areas which we are having 'problems' with to help us with the stiff shoulder and back problems for us.

My foot definitely feel so much better for I always stand a long time for my jobs, while M was so satisfied that his back problem had been touched on and told me to book our next visit soon requesting for Gordon & his wife! He even took notice the name of the masseur which I didn't ! WHY IS HE NOT AS ATTENTIVE TO ME? I CAN'T EVEN BE COMPARED WITH A MASSEUR ! :(
Pardon my bare face, I don't know how M can look so glowy while I looked so steamed. Hey, I was so relaxed enjoying my massage what!
This is Gordon & his wife, they are super chatty, entertaining, and had the best service! Be sure to request for them if you were to patronize!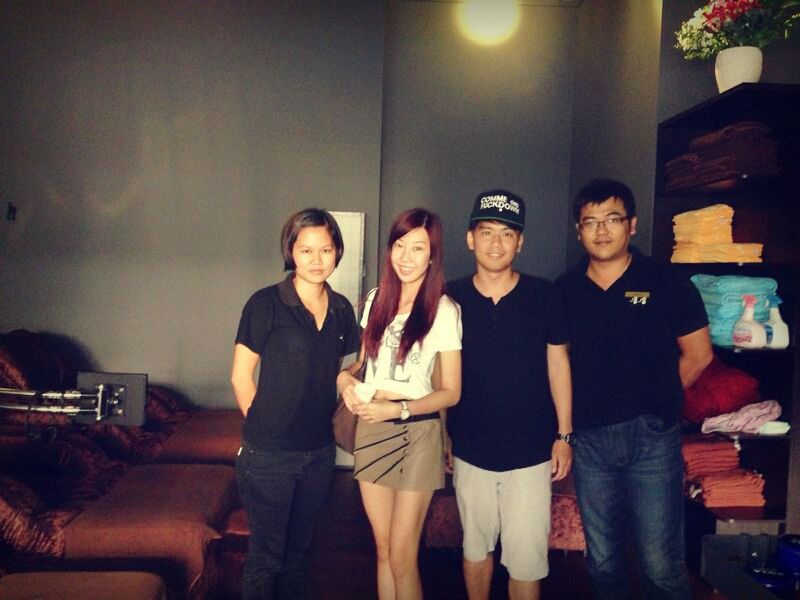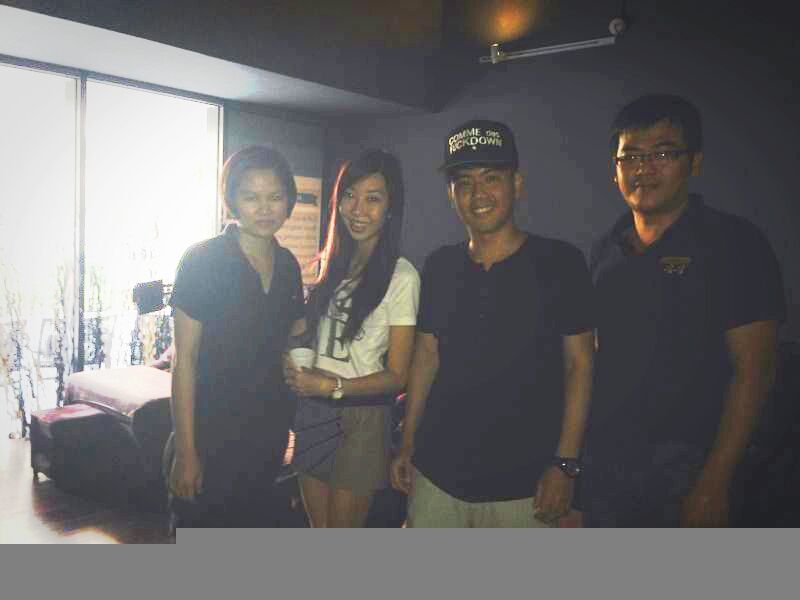 Thank you for having us
JAJA INFINITY
, you made our Valentine's day !
HAPPY HOUR AT JAJA INFINITY! 1 hour of signature foot massage for only $29.90!!
Open to public from 12pm-5pm!

We'll be coming for it!
Located at:

17 Simei Street 4, Unit #01-06 Double Bay Residences, Singapore 529881
Call for an appointment: 64444246
Headed over to Tampinese mall after to have our dinner.
Can't decide on what to eat and settled into Bali Thai, our virgins again!
Then I forgot what topic we were on that we sort of had disagreements again not on talking terms for a whole of one hour? Yeah, we are like that, quarreling every once every 3 days & renews the sequence. Every peaceful non-quarreling night I went to bed praying for another one more day of peaceful day, and I will count each blessings if the peaceful day extended over the 3rd-supposingly-quarelling-day. How silly am I, right?!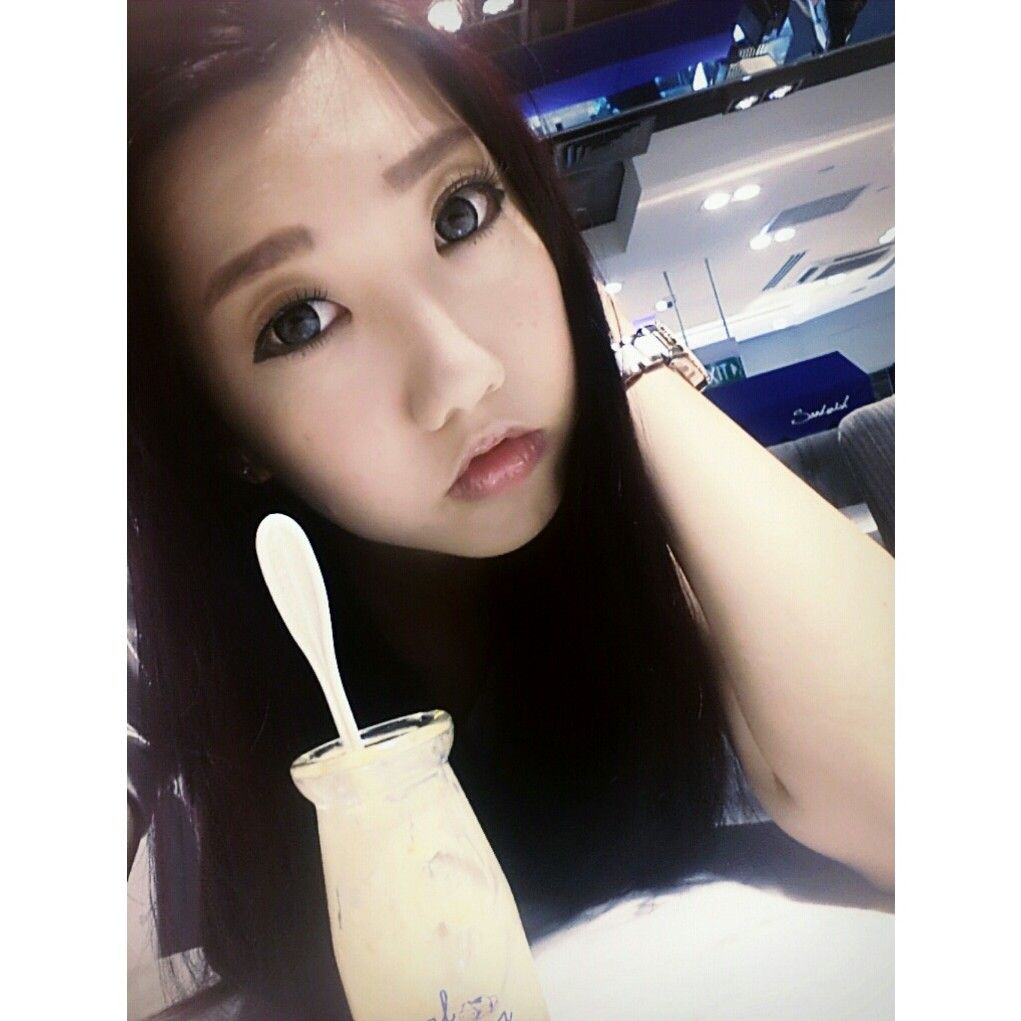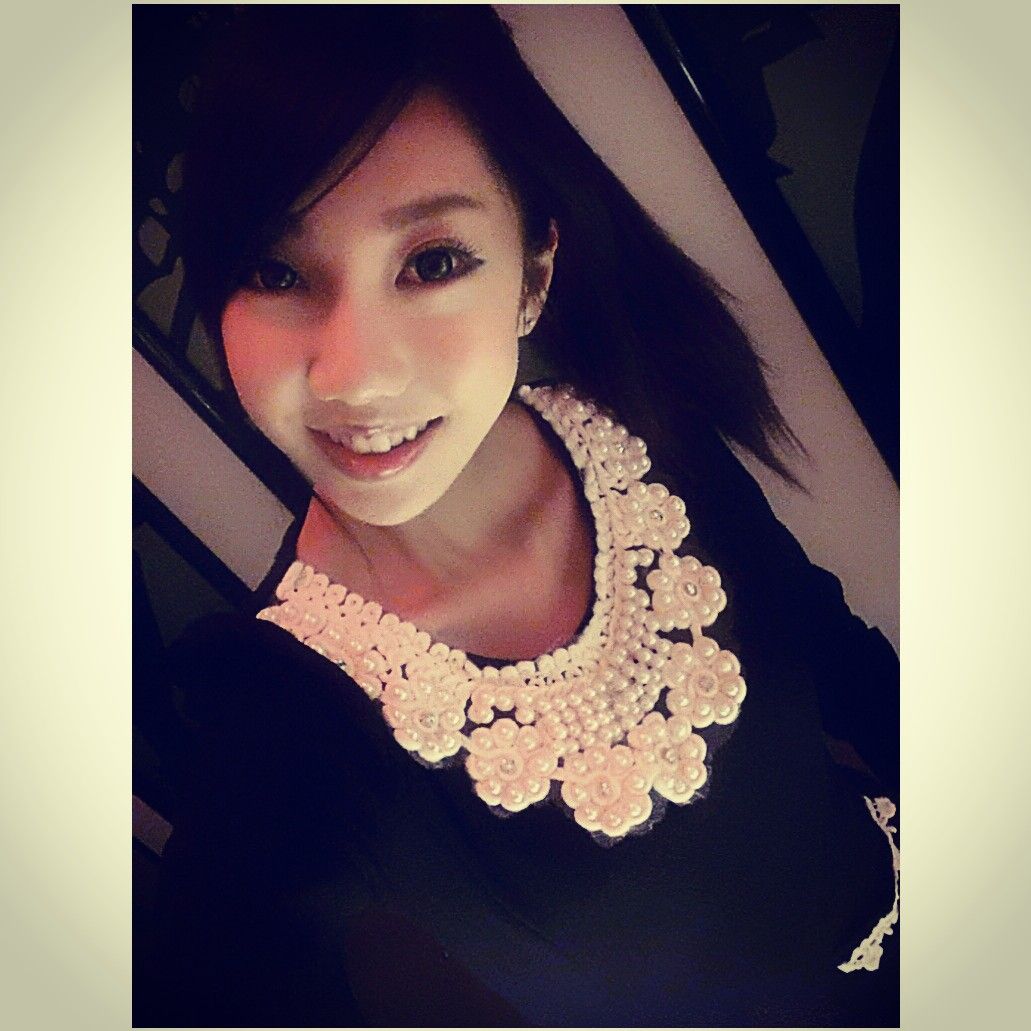 No photos of what I gotten him because I forgot to take. It's a semi-formal small bag from Tocco Toscano.
And my gift, the scent that I love but refuse to pay to for perfumes.
I somehow wished it got other special meaning behind it.
Was a little jittery and shy when approached by the wedding planner roadshow staff talking about wedding photos and that you seemed interested and agreed there's plans for marriage these recent years. Well, it might be just some casual entertaining remarks but it gives a little faith. Faith to let me hold on.
A week plus more to our first anniversary. I am looking forward. Love you B.