It's beauty review time!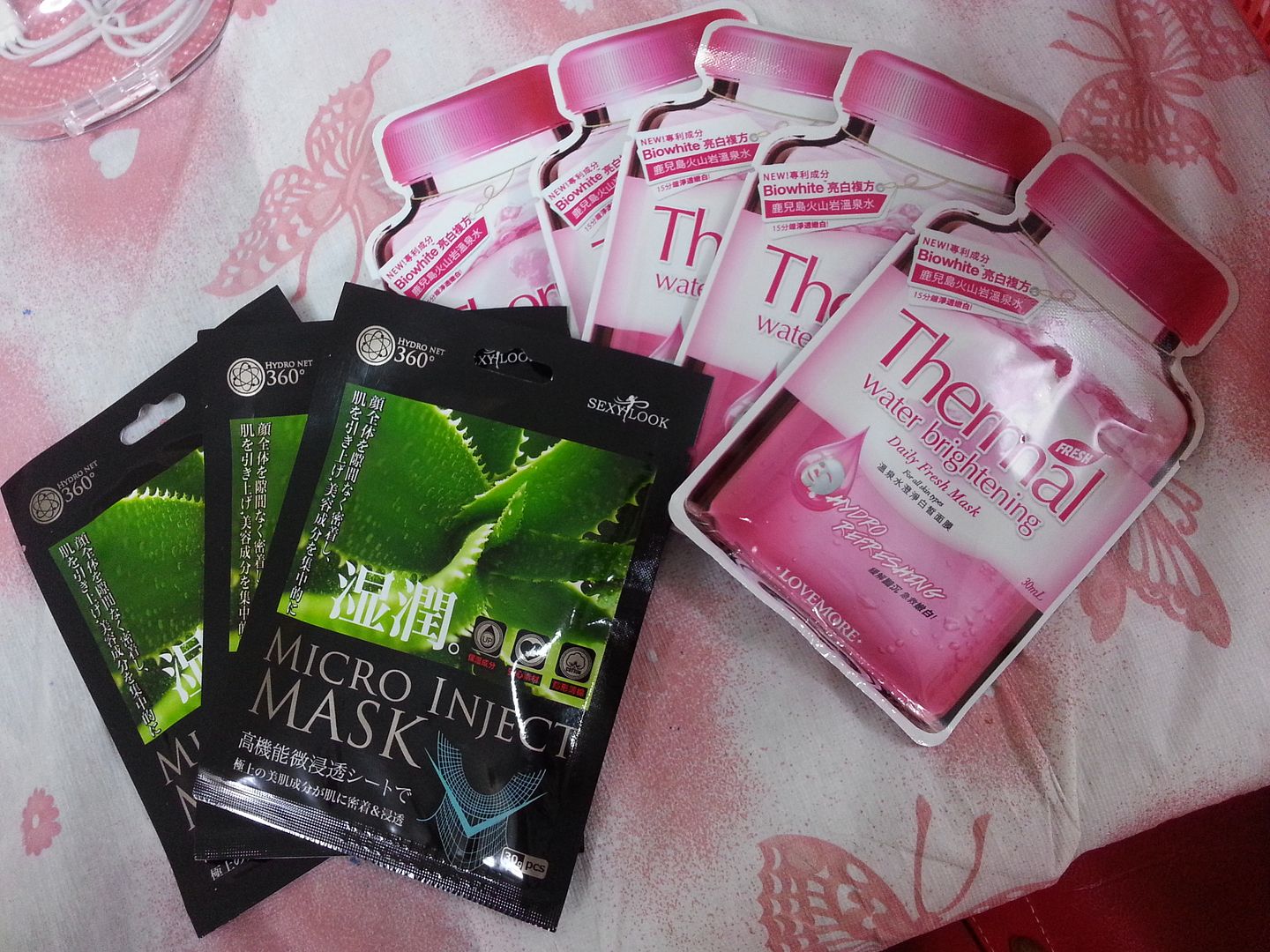 LOVEMORE Thermal water brightening daily fresh mask is suitable for all skin type and hydro refreshing to the skin!
Fresh from Kagoshima (Japan) volcano hot spring, the thermal water is rich in minerals and trance element which helps to nourish and brighten up the skin. The ingredients includes Biowhite, Ellagic acid, Pomegranate, Glycyrrhizin, Dawb Mulberry and Arbutin.
1) Chill your mask in the refrigerator for half an hour before use. Always start with a clean face. Cleanse with a scrub foam for best effect.
2) There are 2 sides of plastic protecting the mask in the middle layer. The white and blue sheets to be peeled off.
3) Peel off the white plastic sheet first.
4) Place mask on the face.
5) Secure it and peel off the blue sheet carefully.
6) Leave mask on for 20 mins and you're one step closer to a more hydrated and brighten skin!
This sheet mask is not the usual thick-clothed (those thicker material) mask. You can see from the pictures the mask is so sheer! This is as thin as not having any heavy thing on the face and it can lie on so well on the face that you won't afraid it would drop off while doing your stuffs even without the 'hook', like me, blogging currently with my mask on!
I am quite sensitive to some kind of mask, especially those thick cotton and strong scented ones. I love this so much and this would definitely be one of my favorite mask, other than the Hello Kitty strawberry mask which is also a product of Lovemore :)
( LOVEMORE Thermal water brightening daily fresh mask sponsored by www.secretive.sg )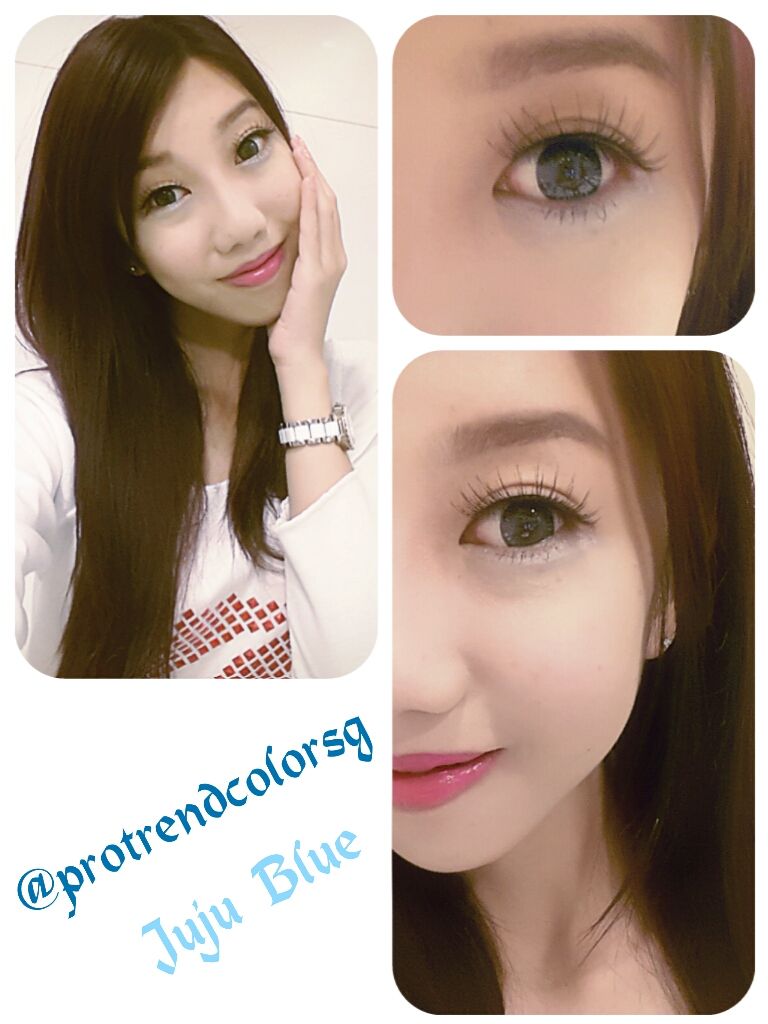 Love my eyes?
Been wearing Juju Blue lenses on the top photo, and Melody Grey on the bottom for the past 2 months.
( Featuring Korea monthly contact lenses sponsored by the courtesy of #protrendcolorsg