"Dolce Floral Drops is fresh and light, yet as precious as a morning caress."
Domenico Dolce and Stefano Gabbana
Beauty of Innocence
the latest fragrance by
Dolce & Gabbana
was newly introduced this year for all the women.
Dolce Floral Drops
has the rare beauty of a fresh, floral scent.
The Eau de Toilette is preserving its harmonious signature of white flowers as the Top notes, with a heart of White Amaryllis.
Dolce Floral Drops
combines these ingredients with the lively and crisp green opening of Neroli leaves, that enriches its character and define its freshness right from the opening of the fragrance.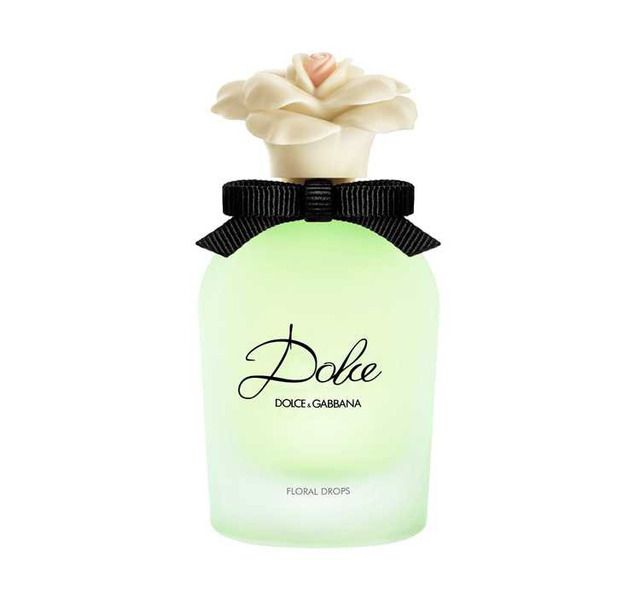 The Dolce Floral Drops bottle recalls the unique shape of Dolce: thick glass, curved lines and a
solid bottom, with a cap in the shape of a sculpted flower with milky white petals. Frosted glass
gives it a misty green colour, presenting a dew-kissed tone, and expressing the fresh delicateness
of the fragrance.
I remembered walking past the mall when I was in Europe and this lady was holding this exquisite bottle with a sampling card in her hand. I seldom walk towards any fragrant
promoters but this time I did! The smell was so floral and refreshing, something all women would definitely love.
Do keep a lookout for this bottle of beauty in stores!