People have been asking me the same question recently, "So, how's flying?"
My answer is always, "Tiring!"
Not just being physically tired, but the skin looking tired too!
There's always pros and cons in every job no matter what industry you're in. Grass are always greener on the other side. I really love my job, and cherishing every opportunities to be overseas 'holiday-ing'.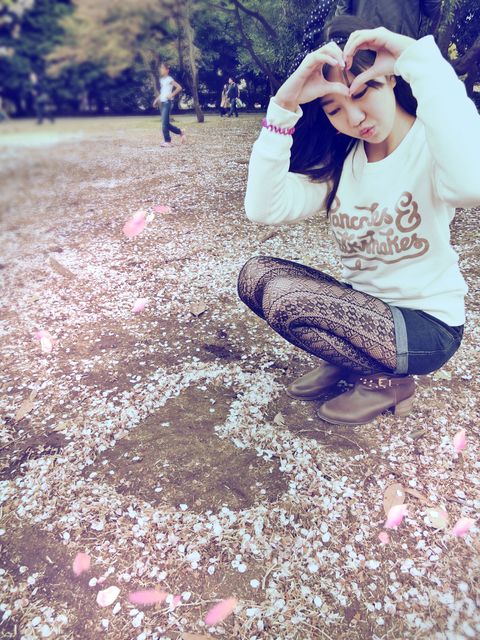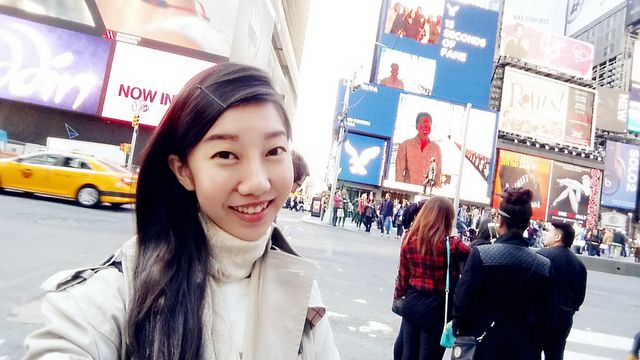 As much as you see I'm enjoying myself, do you know that cabin crews actually faced a lot of problems dealing with our skin. We don't only faced the most Ultra Violet rays, we also have the most dehydrated skin due to the job and ever-changing weather! Most of our time are spent spamming hand creams and moisturizers anytime anywhere. Ok, I am not that hardworking in doing all those maintenance that diligently because I'm a super lazy and 'bo chup' (don't care) girl. But I do own a couple more bottle hand creams and body milk ever since this job because I could literally see my skin 'cracking' and flaking especially during winter season!
Came across
Physiogel
recently so I went to research and check out on the products they have over the counter. I am glad my company do provide us skin cares and one of the brands we could redeem is actually
Physiogel
. It makes me feel more trusty because you know your company sure wants the best for you :)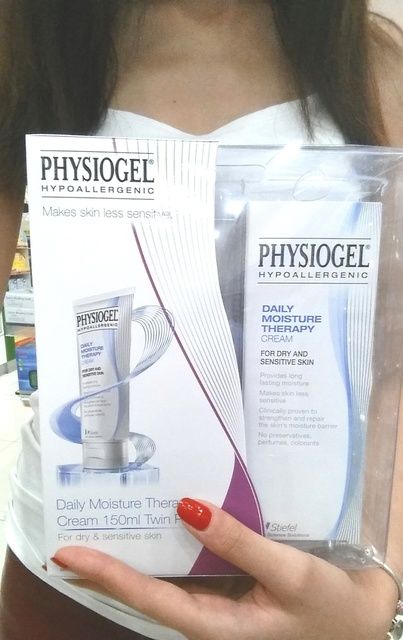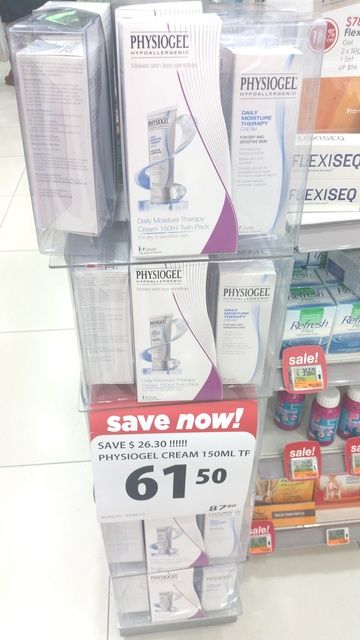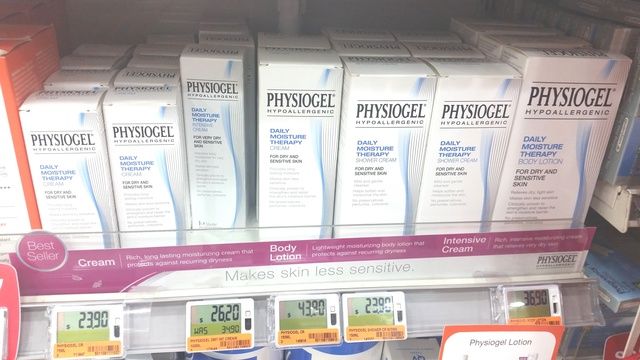 Not only me, but researchers actually proven that 1 out of every 2 women suffers from dry and sensitive skin problem, and most of the time it is not treated well due to using of the wrong products!
Ladies in the office, I'm sure you girls also do feel that your skin got very dried over the years, and models will developed dull looking skin for long period of doing events under the sun, in the air-conditioned exhibition halls and night party jobs. I know because I've gone through all these too!
Physiogel
repair the skin's moisture barrier which can be thin or damaged in dry, itchy, red. Protect the skin by bringing essential lipids to strengthen the moisture and respect the needs of sensitive skin, with pure and gentle ingredients , meaning no preservatives, perfumes or colourants.
From Cleanser, Cream, Lotion...... they come in a series to make sure you get the fullest protection to dried and sensitive skin.
I'm looking forward to trying out the product real soon!
#FreeInMySkin with Physiogel
Take the Freedom List Challenge at
www.FreeInMySkin.com/SG
"This post has been sponsored by Physiogel Mint, but all thoughts and opinions are my own."